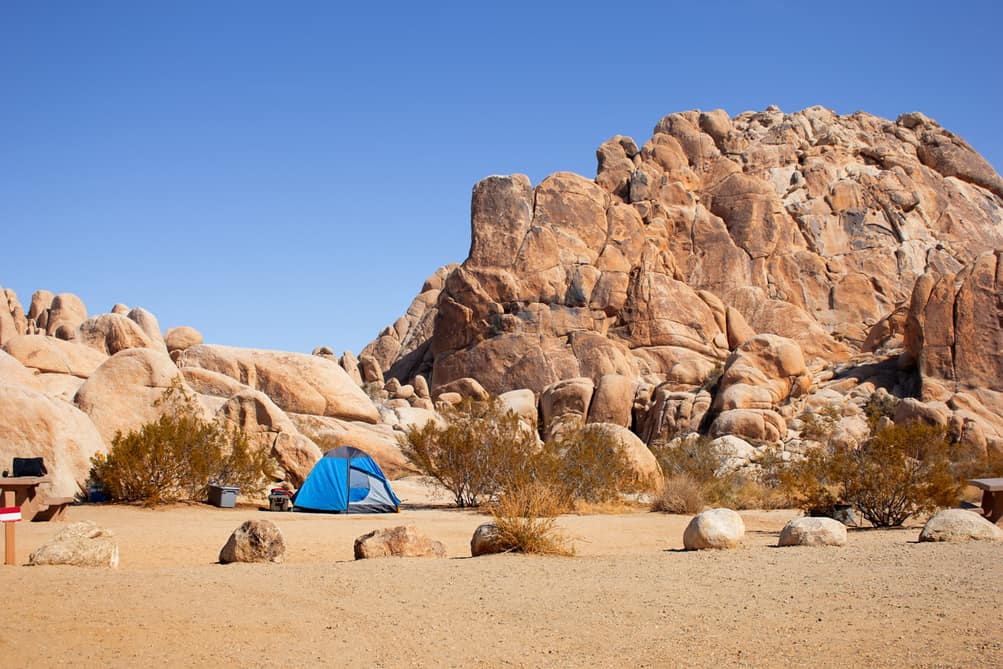 Embarking on a camping adventure in one of America's National Parks is a unique opportunity to embrace the great outdoors and bask in the splendor of nature. Whether you're drawn to the majestic peaks of the Rockies or the serene landscapes of the Everglades, preparation is key. This guide will provide in-depth tips on gear selection, campsite setup, and tips to make your camping experience unforgettable.
Camping Tips for US National Parks
Necessary Camping Gear
The success of your camping trip largely depends on having the right gear. A durable, weather-resistant tent and a comfortable sleeping bag tailored to the season are paramount. A reliable headlamp will keep your path illuminated during night-time activities or trips to the restroom. A compact, efficient camping stove and lightweight, durable cookware will ensure you can easily prepare meals. High-quality, comprehensive gear can make the difference between a memorable trip and a disaster.
Preparing for the Weather and Activities
Weather in the US National Parks can be unpredictable. Pack clothing that can be layered for various conditions, and remember waterproof gear for unexpected showers. Depending on your chosen activities, you might need specialized equipment, such as hiking boots, binoculars for bird-watching, or climbing gear. Check out our guide to Camping Weather Preparedness.
Making Reservations in Advance
Campsites in National Parks often fill up quickly, especially during peak season. It's crucial to book your spot well in advance. Check the National Park's official website for reservation details and deadlines.
Researching the Park and its Facilities
Each National Park has unique features and attractions. Familiarize yourself with the layout, facilities, trails, and points of interest of the park you're visiting. Knowing the location of restrooms, water sources, and ranger stations can enhance your experience and security. See our guide Best National Parks For Camping In The USA for more information.
Familiarizing Yourself with Park Regulations
Park rules are there to ensure everyone's safety and enjoyment, as well as the preservation of natural resources. Regulations can vary between parks, so understand the specific rules for your destination.
Choosing the Best Campsite and Setting up Camp
Selecting the Right Campsite for Your Needs
Consider what's most important for your camping experience when choosing your site. If you seek tranquility, choose a remote spot. If convenience is vital, select a site closer to the facilities. Consider the site's terrain and exposure to elements, too.
Setting up Your Tent and Campsite Properly
Pitch your tent on level ground, away from overhanging branches or obvious water pathways. Arrange your sleeping, cooking, and storage areas logically and safely to promote comfort and efficiency in your campsite.
Following Leave No Trace Principles
The Leave No Trace principles are a set of guidelines aimed at minimizing the impact on the environment. Practice these principles by properly disposing of waste, respecting wildlife, and leaving the park as you found it.
Practical Tips for Enjoying Your National Park Camping Trip
Keep Your Campsite Clean
A clean campsite is not only more enjoyable, but it's also safer. Food scraps and litter can attract wildlife, creating potentially dangerous encounters.
Find Suitable Locations for Your Tent, Cooking Station, and Eating Station
A well-arranged campsite increases comfort and efficiency. Position your tent in a flat, shaded area, establish your cooking station downwind from your sleeping area to prevent food smells from attracting animals to your tent, and set up your eating area on a durable, flat surface.
Take Advantage of Park Activities and Amenities
National Parks offer a host of recreational activities. Use the available amenities, join ranger-led activities, hike the trails, or partake in bird-watching or fishing. Make the most of what the park has to offer.
Ranger-led Programs
Ranger-led programs and tours are invaluable resources for enriching your National Park camping experience. Rangers are usually well-versed in the history, geology, flora, and fauna of the park, making them your go-to experts for understanding and appreciating the park's unique features. They can provide fascinating insights and stories that you wouldn't find in a guidebook or park brochure.
These programs often cover a wide variety of topics, including local wildlife habits and habitats, cultural history of the area, conservation efforts, geologic formations, and plant identification. They can offer interpretive hikes, campfire talks, children's programs, and even night sky programs where you might learn about constellations, planets, and other celestial bodies.
Participating in these programs is also a great way to meet fellow campers and share experiences. And for those with kids, it's an excellent way to ignite their interest in nature and conservation. So check the visitor center or park's online schedule to see what ranger-led programs and tours are available during your visit. Engaging in these activities can significantly enhance your understanding and appreciation of the park, making your camping trip not only enjoyable but also educational.
Be Mindful of Wildlife and Safety Precautions
Wildlife is a significant aspect of National Parks, but it's crucial to remember these are wild animals. Keep a safe distance, never feed animals, and secure your food and trash. Familiarize yourself with basic first aid and emergency contacts in the park.
Respect Park Rules and Regulations
Abide by all park rules, including noise restrictions, fire regulations, and pet policies. This ensures a positive experience for you and your fellow campers and protects the park's resources.
Making the Most of Your National Park Experience
Plan Ahead for Popular Trails
Popular trails in National Parks can often get quite crowded, especially during peak season. High traffic not only lessens the tranquil experience of being in nature, but can also lead to issues with parking availability, trail wear and tear, and even impact local wildlife. Hence, planning ahead becomes an essential component of your park visit.
Start by researching the trails you intend to explore. Understand their difficulty levels, lengths, and notable attractions. Check park websites and online forums for recommendations and insights from experienced hikers. This research will help you know what to expect and how to prepare.
Tip: Planning ahead includes making sure you pack the necessities. Check out our tent camping must-haves post for more great ideas.
Avoiding Crowds
Try to schedule your hikes for off-peak times. Early mornings or late afternoons are typically less crowded and often provide the added bonus of spectacular sunrises or sunsets. These are also the best times to spot wildlife, as many animals are most active during dawn and dusk.
Another consideration is to plan your visit during the shoulder season. The spring and fall months often see fewer visitors but still offer comfortable weather and stunning natural beauty. Plus, you'll experience the bonus of seeing the park's flora and fauna in different seasonal contexts.
Consider alternatives to the most popular trails. Every park has lesser-known trails that can offer just as much beauty and enjoyment as their more famous counterparts. Exploring these hidden gems can lead to a unique, serene, and memorable hiking experience.
Take Advantage of Ranger-Led Programs and Tours
Park rangers are a wealth of knowledge. They can share interesting facts about the park's history, flora, and fauna. Participating in these programs can enrich your appreciation of the park.
Explore Lesser-Known Areas of the Park
While iconic landmarks are a highlight, consider alternatives to the most popular trails. Every park has lesser-known trails that can offer just as much beauty and enjoyment as their more famous counterparts.
Exploring these hidden gems can lead to a unique, serene, and memorable hiking experience. So do some research and venture off the beaten path, away from the crowds—you might find your own secret spot.
Be Flexible and Enjoy the Journey
Despite all the planning, remember that the joy of camping lies in appreciating the natural world at your own pace. Be open to changes in weather, trail conditions, or wildlife sightings. Each unexpected event can be part of your unique park experience.
Conclusion
Camping in US National Parks is more than just a vacation; it's an opportunity to connect with nature and create lasting memories. Adequate preparation, respect for the environment, and a spirit of exploration are the keys to a successful trip. For more information on top must-visit parks, check out this comprehensive guide. So gear up, plan your journey, and prepare to marvel at the natural wonders that await in America's National Parks. Happy trails and joyful camping!