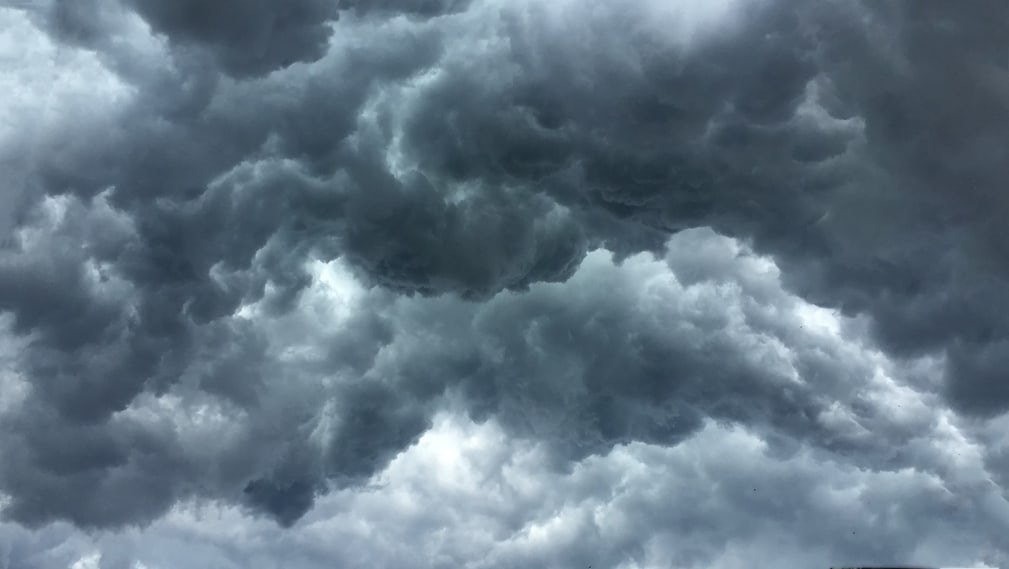 Dispersed camping offers the ultimate experience of freedom, serenity, and eco-friendly adventure in the great outdoors. However, to truly enjoy this experience, you must be prepared for unpredictable weather during your trip. This guide will provide essential information on common weather conditions, necessary gear and supplies, and tips for preparing and handling different weather situations while dispersed camping.
Common Weather Conditions for Dispersed Camping
Extreme heat
Extreme heat can be dangerous, especially when camping in areas with limited shade. It's essential to stay hydrated and take breaks in the shade to avoid heat-related illnesses like heat exhaustion and heatstroke.
Thunderstorms
Thunderstorms are common in many camping areas and pose a significant threat to campers. Lightning, heavy rain, and gusty winds can create hazardous conditions in the wilderness.
Heavy rain and floods
Heavy rainfall can lead to flash floods and cause rivers and streams to rise rapidly. It's crucial to be aware of potential flood-prone areas and avoid camping near water sources during periods of heavy rain.
High winds
Strong winds can be challenging while camping, as they can blow away tents, create dust storms, and make it hard to build a campfire to cook or complete other tasks.
Snow and cold weather
Snow and cold weather can create icy conditions, making setting up camp, hiking, or carrying out other activities difficult. Proper clothing, sleeping bags, and other gear are essential for staying warm and safe in the cold. In these conditions it's good to know campfire safety and etiquette.
Essential Gear and Supplies for Different Weather
Protective clothing and gear
Selecting suitable clothing is critical for staying safe in various weather. Dress in layers, choose moisture-wicking fabrics, and pack rain gear, sun hats, and insulated clothing for cold weather.
Adequate shelter and insulation
A high-quality tent with a sturdy frame and waterproof materials is essential for providing shelter during harsh weather. Bring extra tarps and guylines for added protection and insulation. And make sure you know How To Make Fire With Sticks, just in case.
Potable water and hydration
Always carry sufficient water for drinking and cooking and a water purification system. Staying hydrated is crucial, especially in extreme heat or during physical activities.
Emergency supplies (first aid kits, flashlights, etc.)
Carry a comprehensive first aid kit, flashlights or headlamps, extra batteries, and a multi-tool for emergencies. These items can be life-saving in unexpected situations.
Means of communication
A reliable means of communication, such as a mobile phone or satellite communication device, can be essential in emergencies. Ensure your devices are charged and have backup power sources.
Preparing for and Handling Different Weather
Checking the weather forecast and conditions
Before embarking on your trip, check the weather forecast and be aware of potential weather-related hazards in the area. This information will help you pack and plan accordingly.
Setting up the campsite correctly
Choose a well-drained, elevated area for your campsite, away from water sources and potential hazards like dead trees or rock slides. Correctly set up your tent and secure all guylines to withstand wind and rain.
Regularly monitoring weather conditions
Keep track of the weather during your trip using a portable weather radio or checking reliable weather apps. This will help you anticipate potential threats and make informed decisions.
Knowing when to seek shelter or evacuate
Know the signs of approaching severe weather, such as dark clouds, increasing winds, or sudden temperature changes. Seek shelter in your tent or vehicle during storms and evacuate the area if necessary.
Emergency response tactics
Familiarize yourself with basic emergency response tactics, such as CPR, treating hypothermia, and dealing with heat-related illnesses. This knowledge can be life-saving in case of an emergency.
Emergency Planning and Safety Tips
Creating an emergency preparedness plan
Develop a detailed emergency plan before your trip, including escape routes, potential hazards, and emergency contact information. Share this plan with your camping companions and a trusted person back home.
Having emergency contact information readily available
Keep a list of important phone numbers, such as park rangers, local hospitals, or nearby emergency services. This information can be crucial in case of an emergency.
Knowing how to find help or assistance during emergencies
Familiarize yourself with the location of ranger stations, emergency shelters, and other resources in the area. If you're a hiker in a backcountry location, consider carrying a personal locator beacon (PLB) or satellite messenger to signal for help.
Understanding the importance of situational awareness
Stay alert and pay attention to your surroundings at all times. Be aware of changing weather, potential hazards, and wildlife behavior in the area. This vigilance can help prevent accidents and keep you safe.
Conclusion
Dispersed camping can be an incredible adventure, but preparing for the unexpected is essential. You can ensure a safe and enjoyable trip by understanding common weather conditions, packing the right gear and supplies, and following the tips provided in this guide. Remember to plan for emergencies, stay vigilant, and maintain a keen awareness of your surroundings. With proper preparation and knowledge, you can confidently face any weather situation while dispersed camping and create unforgettable memories in the great outdoors.
Ready to start your next Dispersed Camping adventure? Check out our guide on How To Find Free Dispersed Camping in National Forests.