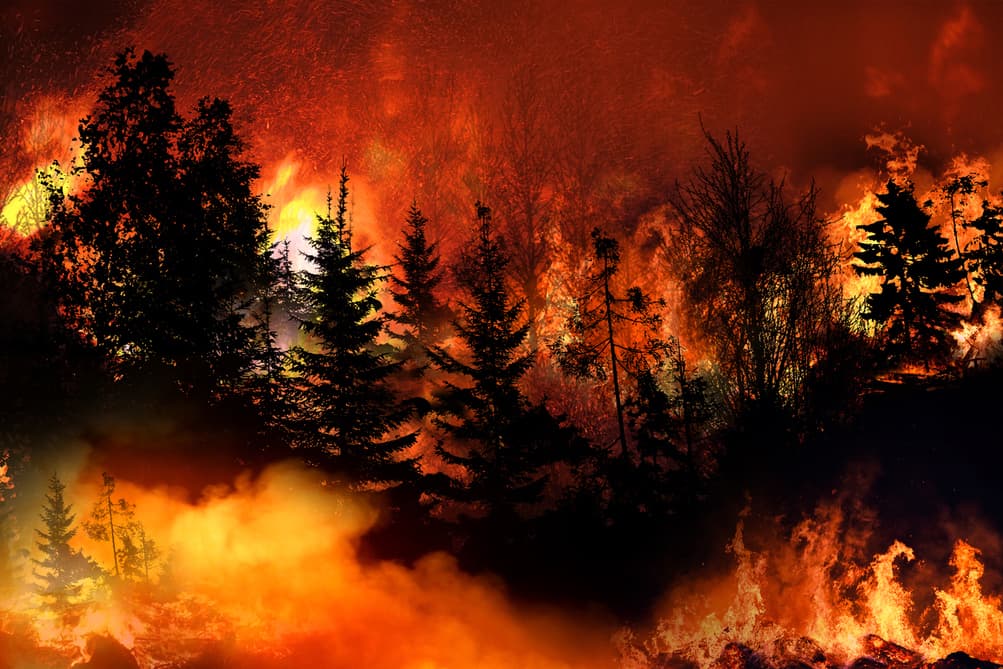 Campfire safety and etiquette are central aspects of enjoying the outdoors responsibly. When camping, it's essential to follow safety guidelines and be considerate of fellow campers. This guide will walk you through campfire safety tips and proper etiquette to make your camping experience enjoyable for all.
Understanding Campfire Safety
Following the Rules and Regulations
Always adhere to local rules and regulations regarding campfires. Check with park authorities or camping ground managers to understand specific guidelines, such as fire bans or restrictions on fire sizes.
Properly Maintaining and Extinguishing the Fire
Ensure your campfire is correctly maintained by building a fire ring with rocks and keeping the fire small. When it's time to put out the fire, drown it with water, stir the ashes, and continue adding water until it is entirely out.
Choosing a Safe Location
Select a spot for your campfire at least 15 feet away from tents, trees, and other flammable materials. The area should be flat, free of overhanging branches, and clear of grass and leaves.
Keeping the Fire Away from Camping Gear
Avoid placing camping gear, clothing, or other flammable items near the fire. This will reduce the risk of accidental fires and ensure everyone's safety.
Staying Alert to Weather Conditions
Monitor the weather closely and avoid building a campfire in windy conditions. Strong winds can cause embers to spread and ignite nearby vegetation.
Practicing Responsible Campfire Etiquette
Adhering to responsible campfire etiquette is a key part of being a good steward of the environment and a considerate camper. By following the guidelines below, you will contribute to a positive outdoor experience for everyone while preserving your surroundings' natural beauty.
Consideration for Other Campers
Be respectful of others by keeping your campfire's size and noise levels in check. That way, everyone has a pleasant camping experience.
Avoiding Excessive Noise and Fires
Maintain a low-key atmosphere by keeping music, voices, and fire size to a minimum, especially during designated quiet hours.
Properly Disposing of Trash and Ashes
Never leave trash or food in the fire pit. Dispose of waste properly and pack out your trash. After putting out the fire, scatter the cooled ashes to minimize the environmental impact. This is especially relevant when engaged in dispersed camping in the wild.
Leaving No Trace
Follow the Leave No Trace principles by keeping your campsite clean and returning the area to its natural state when you leave. By adhering to the Leave No Trace principles, you not only protect the environment but also ensure that future campers can enjoy the same pristine conditions.
That includes restoring the fire site to its natural condition by removing any leftover debris and replacing rocks or other materials that were moved during the construction of the fire ring.
Additional Tips for Campfire Safety
Keep Water Nearby
Have a bucket of water, a shovel, or a fire extinguisher nearby in case the fire gets out of control.
Use Fire Starters Instead of Flammable Liquids
Opt for fire starters or kindling instead of volatile liquids like gasoline, which can lead to dangerous flare-ups.
Never leave a campfire unattended
Supervise the fire at all times. Assign someone to watch the fire at all times, and make sure it's fully extinguished before leaving or going to sleep.
Alternative Ways to Enjoy the Outdoors
Embracing alternative ways to enjoy the outdoors without a traditional campfire not only reduces potential safety hazards but also helps preserve the environment. The following suggestions provide excellent options for a memorable camping experience while minimizing the impact on nature.
Using Portable Propane Fire Pits
Consider using a portable propane fire pit, which provides a safe and convenient way to enjoy a campfire without the risk of an open flame.
Opting for Contained Gas Stoves
Cooking on a contained gas stove is safer than an open campfire, and it's easier to control the heat.
Using Solar-Powered Lights
Illuminate your campsite with solar-powered lights, which provide a sustainable and fire-free light source.
Enjoying the Stars Without a Fire
Take advantage of clear nights to stargaze and appreciate the beauty of the night sky without the need for a fire.
But sometimes you just need a fire, and in that case you may need to know How To Make Fire With Sticks.
Conclusion
By following these campfire safety tips and practicing responsible etiquette, you can ensure a safe and enjoyable camping experience for yourself and those around you. Always respect nature and other people, and enjoy the great outdoors responsibly.