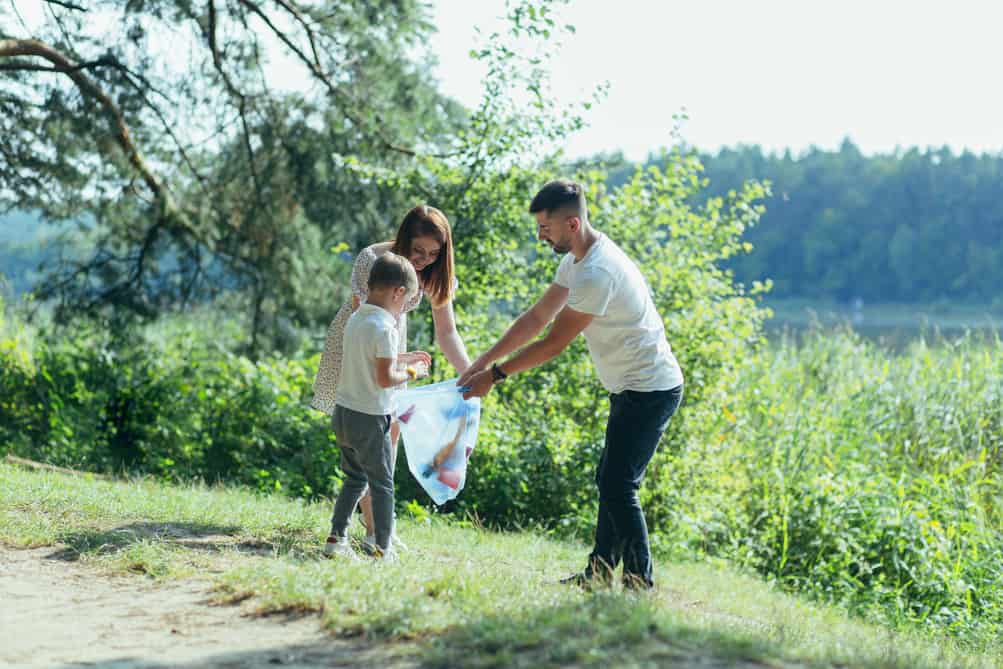 Camping is a cherished outdoor activity, a gateway to connect with nature and escape from the hustle and bustle of daily life. However, as we immerse ourselves in the beauty of the wilderness, we must maintain its pristine condition. Waste management becomes even more critical when engaged in dispersed camping, as this camping style often occurs far from established campsites with waste facilities.
Waste Management and Dispersed Camping
Understanding Dispersed Camping and Its Impact on the Environment
Dispersed camping me camping outside a designated area, usually in a national forest or other public lands. Although it offers an unmatched sense of solitude and closeness to nature, dispersed camping can have a significant environmental impact if not done responsibly. It's essential to understand and respect the environment you are entering and take the necessary steps to minimize your impact.
Importance of Waste Management in Dispersed Camping
Waste management during dispersed camping is crucial to preserving our natural surroundings for future generations. When people don't dispose of waste properly, it can harm local flora and fauna, contaminate water sources, and even pose health risks to other campers.
Types of Waste Generated During Dispersed Camping
The most common types of waste generated during camping include:
Human waste.
Food scraps.
Greywater (from washing dishes and clothes).
Solid waste such as packaging materials or used toilet paper.
Best Practices for Waste Management in Dispersed Camping
Leave No Trace Principles
The core of waste management in camping revolves around the "Leave No Trace" principles. As a responsible camper, you must ensure your campsite looks the same when you leave as when you arrived. This means packing out all waste, including toilet paper, and making sure you do not leave signs of your stay.
Carry-in, Carry-out Policy
The "carry-in, carry-out" policy emphasizes that what you bring into a camping area, you must also take out. This includes all types of waste, from packaging materials to food scraps like coffee grounds.
Proper Disposal of Human Waste
Properly disposing of human waste is paramount to prevent contamination of water sources and the surrounding environment. The best practices for disposal include using a nearby vault toilet (if available) portable toilets or digging a hole ("cathole") at least 200 feet away from water sources, trails, and campsites, where you can bury your waste.
Disposal of Greywater and Wastewater
Greywater should also be disposed of at least 200 feet away from water sources to prevent contamination. Use biodegradable soaps for cleaning and strain food scraps from greywater to pack out with your trash.
Recycling and Composting
While camping, consider separating recyclables and compostable materials from your trash. You can dispose of them in appropriate facilities once you leave the camping area. Composting toilets can also be a valuable tool for sustainably managing waste.
Minimizing Waste Generation Through Meal Planning and Reusable Containers
Planning meals carefully and using reusable containers can significantly reduce your waste. Consider pre-packaging meals to avoid unnecessary packaging waste, and use reusable water bottles and utensils.
Tools and Techniques for Effective Waste Management
Composting Toilets
Composting toilets are an excellent tool for dispersed camping. They compost human waste into a safe and odorless material that can be responsibly disposed of or reused as fertilizer.
Portable Toilets and Waste Bags
Portable toilets and waste bags can be convenient for managing human waste. They're compact, easy to use, and can be packed out for proper disposal at home or in waste facilities.
Waste Disposal Kits and Receptacles
These tools help you store and carry out your waste until you can dispose of it properly. Receptacles, like durable trash bags or sealable containers, are suitable for storing trash or greywater.
Biodegradable Products
Consider using biodegradable products like toilet paper and dish soap. Even though these products are biodegradable, they still take time to decompose. They could negatively impact the environment in the interim. As a result, they should be treated like regular waste, packed out, and disposed of responsibly.
Managing Waste during Emergencies
In emergencies, using natural materials or specially designed waste bags as temporary toilets may be necessary. If you must bury your waste, remember to do it at least 200 feet away from water sources, trails, and camping areas.
Conclusion
Waste management is a critical aspect of eco-friendly dispersed camping that all campers must take seriously. By implementing best practices like the Leave No Trace principles, carry-in carry-out policy, proper disposal of human and greywater, recycling and composting, and minimizing waste generation, we can all enjoy the beauty of nature without leaving a trace.
Tools such as composting toilets, portable toilets, waste disposal kits, and biodegradable products can make this task easier. Let's all do our part in preserving the wilderness for future campers to enjoy.