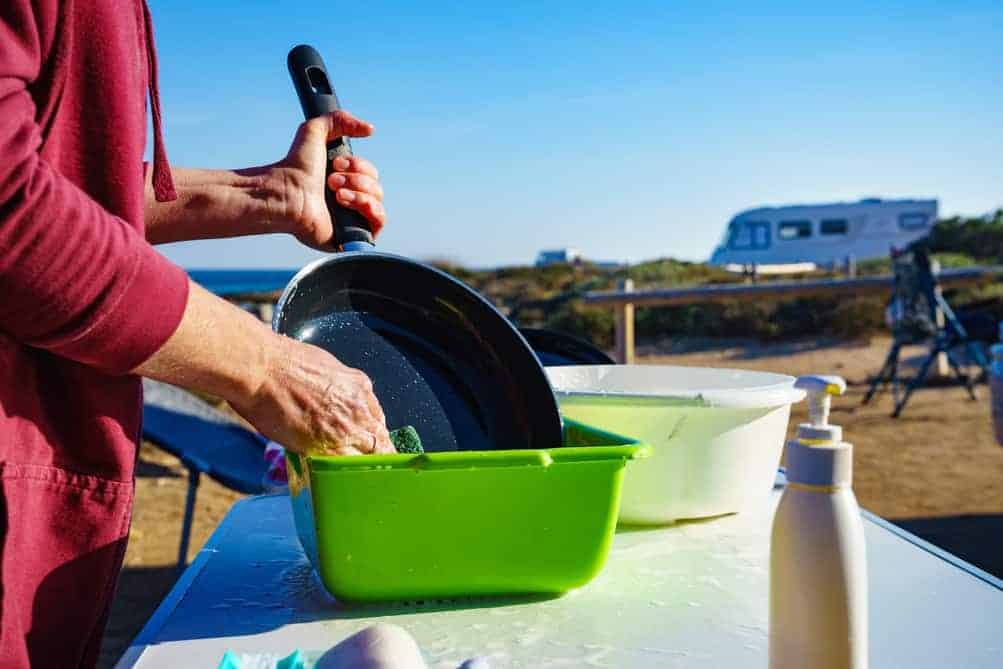 Yes, you need biodegradable soap for camping. In fact, it should be on your list of essential camping accessories.
True biodegradable soap is the only soap available that will degrade when it comes into contact with the ground. The bacteria in the soil, the carbon dioxide in the air, and UV rays from the sun break it down entirely in a year or less.
On the other hand, regular soap contains all kinds of chemical compounds—phosphates, triclosan, antibacterial protectants, surfactants, to name a few—that don't break down in the environment and cause harm to the ecosystem.
Quick Tip: Read up on How to Shower While Camping and learn When is Camping Season?
Depending on the type of biodegradable soap you get, it can be used for all kinds of outdoor needs, from cleaning yourself to washing your clothes, camping gear, and when you wash dishes camping. It can even be helpful for cleaning minor wounds suffered along the way as you hike or adventure.
However, there is an important caveat to this advice. No soap, including biodegradable soap, is good to use around water: rivers, lakes, or the sea. This is especially vital when staying at crowded campsites since a build-up of soap can harm the aquatic environment.
Be sure to check out our how to wash a sleeping bag post for more ideas on using biodegradable soap in your home.
And speaking of washing dishes, be sure to download or print a free copy of Camping Food List for some great food ideas as well as camping meal ideas, meal planning tips, and more.