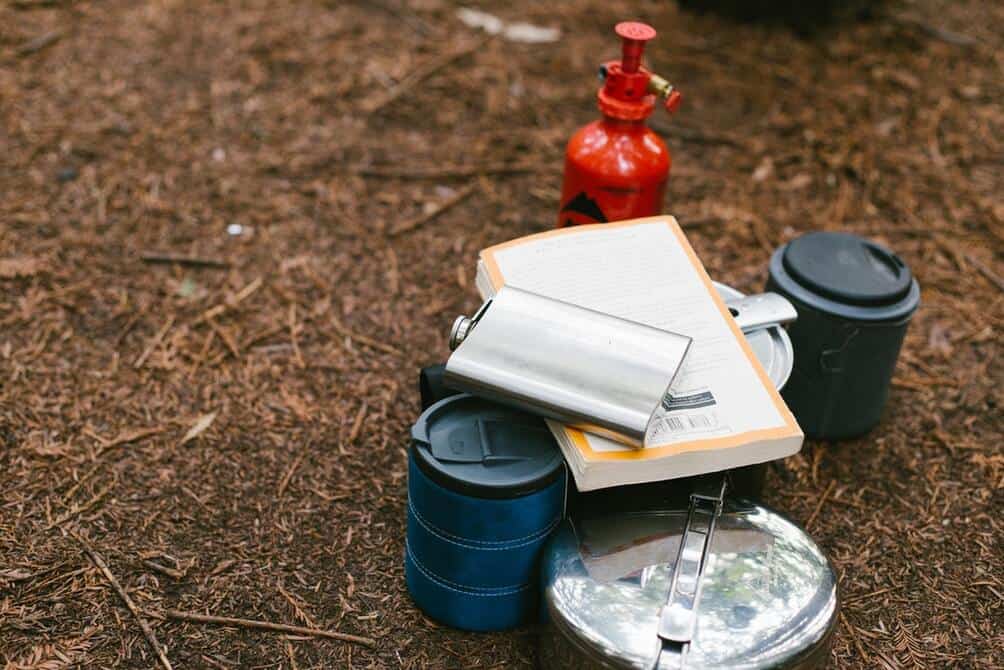 You're bringing bacon with you on your upcoming camping trip, and you want to cook eggs with it. How do you pack eggs for camping, though?
Research shows that Americans consumed nearly 290 eggs per person in 2022. That's a jump from the 251 eggs consumed per person in 2000.
Eating eggs is popular because these versatile foods can be used for breakfast, lunch, and dinner. Other benefits of eggs include the fact that they're nutrient- and protein-rich.
Picking the best egg container for camping can help keep your eggs intact during your next outdoor trip. Let's explore how to pack eggs the right way for camping.
Key Takeaways:
Versatility of Eggs: Eggs are a popular choice for camping due to their versatility; they can be used for breakfast, lunch, and dinner, providing a rich source of nutrients and protein.
Egg Storage Solutions: For safe transportation and storage, use an egg carton or holder with individual slots, a wide-mouth water bottle filled with water or rice to cushion the eggs, a Mason jar for cracked eggs, or a protein shake bottle for whole or pre-scrambled eggs.
Preparation Tips: To minimize the risk of breakage, fill storage containers with cushioning materials like water or rice. If using a Mason jar, consider shaking or stirring the eggs before the trip for easy cooking at the campsite.
Cooking Convenience: Pre-cracking eggs into a container like a Mason jar or protein shake bottle can save time and make cooking easier when camping.
Best Egg Container For Camping: What Is It?
One of the best egg storage solutions for camping is an egg carton or holder with individual egg slots. These containers will help keep your eggs stationary in your backpack or cooler. Store them in a secure location at your campsite (e.g., in a cooler) until they're ready to be cooked.
Water Bottle
Another simple method for storing eggs for a camping trip involves putting them in your favorite wide-mouth beverage bottle. The challenge will be keeping the eggs from getting forcefully knocked together or against the water bottle's sides, especially when hiking or driving.
Solve this issue by filling the bottle with water or rice. The water or rice will serve as cushion, absorbing any shocks during transportation that could break the egg shells. Water will also keep your eggs cool.
Suppose your campsite comes with access to cool water. Change the bottle's water regularly to refrigerate your eggs if you choose water instead of rice.
Do you prefer to use rice? Create a layer of rice at the bottom of the bottle before adding the eggs. This will give your eggs extra protection from shocks during your trip.
Mason Jar
A Mason jar can easily hold egg yolks and whites if you plan on cooking eggs during your camping trip. Crack your eggs into the airtight jar before the trip.
Consider shaking the eggs or stirring them using a whisk or fork before you head to your campsite. All you'll have to do when it's time to cook is pour them into a buttered, hot pan.
Not interested in cooking eggs? Use the eggs to batter bread slices for making French toast instead.
Protein Shake Bottle
Use a protein shake bottle to store eggs for your camping trip. Fill your bottle with rice or cool water to help absorb shocks and keep your eggs intact if you're storing whole eggs.
The bottle can also hold cracked eggs seasoned with pepper and salt for scrambling later. Protein shake bottles have mixing components that may help blend and break up eggs, making them more convenient to use than water bottles.
How We Can Help Prepare You For Camping
Are you searching for an egg container for camping? Use an egg holder with individual slots for eggs. Other egg storage solutions include a water bottle, protein shake bottle, or Mason jar.
We can help you prepare for your camping trip at CampingEssentialsAndMore.com. Our site teaches how to create a campfire using sticks, which sleeping bags to buy, and how to make camping gear fit in your vehicle. Discover more camping tips on our site today!
FAQs
What are the benefits of bringing eggs on a camping trip?
Eggs are a versatile and nutrient-rich food, ideal for any meal while camping. They are a great source of protein and can be cooked in various ways, making them a popular choice for outdoor enthusiasts.
How can I ensure my eggs don't break during transportation to the campsite?
For secure egg transportation, use an egg carton or holder with individual slots. This keeps the eggs stationary in your backpack or cooler. Additionally, storing them in a secure location, like a cooler at your campsite, will protect them until cooking time.
Is there a way to pack eggs without their shells for camping?
Yes, you can crack eggs into an airtight Mason jar before your trip. This method allows you to store the yolks and whites safely, and they can be easily poured into a pan for cooking without the need for additional preparation at the campsite.
What are some alternative methods for packing whole eggs?
You can place whole eggs in a wide-mouth beverage bottle filled with water or rice. The liquid or grains act as a cushion, absorbing shocks and keeping the eggs cool. Remember to change the water regularly if you have access to a cool water source to maintain freshness.
Can I season my eggs before the camping trip?
Certainly! If you plan to scramble eggs, you can store cracked eggs seasoned with salt and pepper in a protein shake bottle. These bottles often have mixing components that can help blend the eggs, making them ready for cooking upon arrival.
What should I consider when choosing an egg container for camping?
Look for containers that offer individual slots for eggs, such as specialized egg holders, to prevent movement and potential breakage. Ensure the container is also suitable for the storage space in your backpack or cooler.
Are there any creative uses for eggs while camping besides breakfast?
Eggs can be used to batter bread for French toast, adding a delightful twist to your camping meals. They can also be used in various recipes that require a protein boost or as a binding agent.