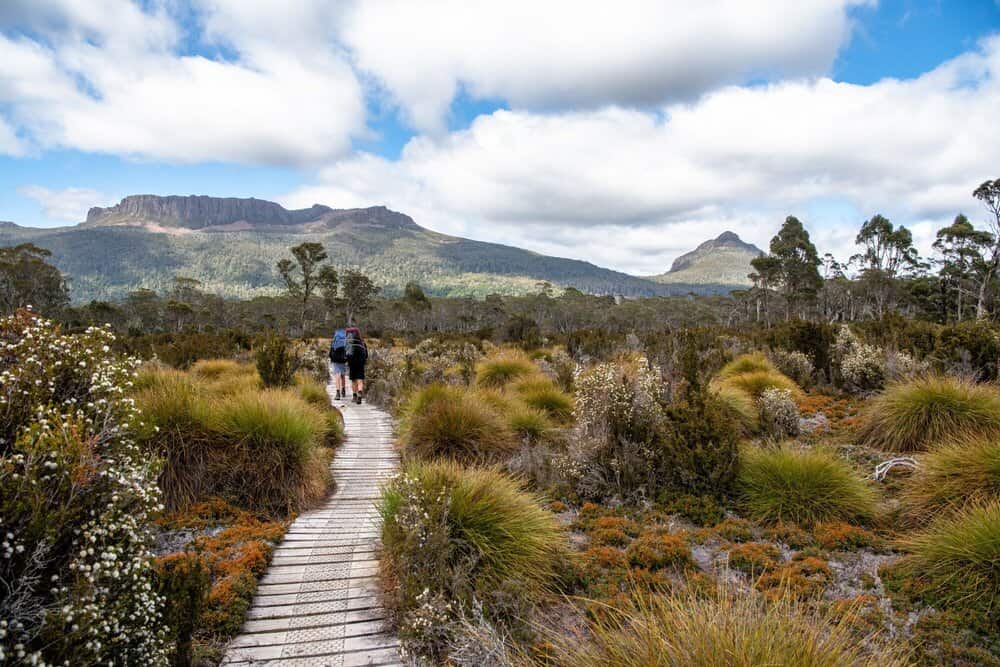 Are you seeking a beautiful and immersive way to connect with the great outdoors? Overland camping might be the answer you're looking for. In this article, we'll delve into what is overland camping and provide you with practical tips for a successful overland camping experience.
Key Takeaways:
Overland camping is an adventure that involves traveling off the beaten path, typically with a four-wheel-drive vehicle, to explore unspoiled landscapes and disconnect from daily life.
The essence of overlanding is to focus on the journey itself rather than just the destination, allowing for a deep connection with nature.
Benefits of Overland Camping:

Access to remote and rarely seen locations, offering a chance to appreciate and renew oneself in the beauty of untouched nature.
Reduced stress levels and potential alleviation of anxiety and depression through immersion in natural surroundings.
The ability to adapt plans spontaneously, including adjusting to changing weather conditions, thanks to the versatility of the overlanding vehicle.

Essentials for Overland Camping:

A reliable and well-maintained vehicle is crucial for the varied demands of an overland trip.
Proper navigation tools, including GPS, navigation apps, traditional maps, and wilderness navigation skills.
Basic wilderness survival skills are necessary for safety, such as starting a fire, finding food, and building temporary shelters.

Utilize online forums and local guides to plan your route and ensure you have the necessary permits for the areas you wish to explore.
Check out comprehensive camping checklists to ensure all essential items are packed.
Consider the equipment for comfort and practicality, such as choosing the best SUV air mattress for your vehicle.
What Is Overland Camping?
Overland camping involves traveling off the beaten path. Usually in a four-wheel-drive vehicle. The whole point is to explore unspoiled landscapes and disconnect from the hustle and bustle of everyday life.
Overlanding is truly about focusing on your journey rather than the destination. Below we'll cover some of the top benefits of this off-road camping experience.
Quick Tip: another specialty camping experience is discussed in our article What Is Pioneer Camping?
Explore Unspoiled Locations
One of the main benefits is that you get to explore areas that most people will never see in their lifetime. You can appreciate the beauty of these remote areas and take time to relax and feel renewed by the beauty of nature.
As an added bonus, being out in nature without distractions helps lower stress levels and reduce anxiety and depression.
Flexibility
Flexibility is another major benefit. You can easily change your plans on the fly. For example, with the proper vehicle for overlanding, you can easily adapt to changing weather conditions without an issue.
What Do You Need for a Successful Camping Trip?
For a successful overland camping trip, you'll need a reliable vehicle. Prioritize vehicle maintenance, as your rig serves multiple purposes on your adventure.
You also want to have the proper navigation tools. Have a GPS or a navigation app on your phone. Make sure to also pack traditional maps and take the time to become familiar with navigating the wilderness in case your electronic devices die or don't work if you're in a remote area.
Because you are going to be in a remote area, you need to think about safety as well. Become knowledgeable about basic wilderness survival skills.
You want to learn things such as starting a fire and finding food in case of an emergency. Building Temporary Shelters using natural resources is another survival skill that can come in handy.
How Do I Find Overland Routes?
We recommend joining online forums to talk to others who have had overlanding experience in the past. Take a trip to your local library and check out some guides for the areas you plan on exploring.
Keep in mind that, depending on where you go, you might need a special permit. Make sure to do your due diligence and obtain any necessary permits before your trip.
Ready for Your Next Adventure?
Now that we've answered the question, "What is overland camping?" we hope your adventurous side is ready to get out there and explore. Whether you are a new camper or a seasoned camper, overland camping will give you a unique camping experience where you can connect with Mother Nature.
Make sure you check out our camping checklist to ensure you do not forget some essential items on your next trip. Also, check out Choosing The Best Suv Air Mattress.
Sale
Bestseller No. 1
SHIWAGIN Overland Kitchen, Vehicle Camping Table with Drawer, for SUV/Trunk Bed/Storage, for up to 2 Burners Camp Stove, Folding, pullout, Pull Out
All in one: Instant pull out design, people can have space for washing, chopping and cooking all at the same platform.
Can set up in any terrain: Unlike the conventional camp kitchen, which requires flat and dry ground to set up. The overland kitchen is mounted on the vehicle and clear of the ground. You can set up the overland kitchen regardless the ground type, such as grass, mud, hill, sand, rock or pavement.
Size: open size: 70"x19"x11"H, folding size: 25"x19"x11"H, Stove space: 23.6"x14.5"x4.5", suitable for camp chef stove, Coleman stove, and 90% of other 2 burners stove.
Can set up in 30 seconds: Simply pull out and open stove. Then you are ready to prep food.
Includes: camp kitchen, 2x ratchet straps and a folding sink. (water tank and stove are not included)
Bestseller No. 2
Weekend Forecast Overland Camping Overlanding T-Shirt
If you usually spend your weekends camping and you love going on overlanding trips, this Weekend Forecast: 100% Chance Of Overlanding design is the thing to buy. Get it today and share your passion for overland camping with everyone.
The graphic of an off-road vehicle with an overlanding tent in the back on a mountain background along with the camping lover quote make this overland camping design perfect for anyone who enjoys overlanding adventures.
Lightweight, Classic fit, Double-needle sleeve and bottom hem
Bestseller No. 3
TYOUREI Overland Kitchen Drawers for Camping, Overland Vehicle Camp Kitchen, Two-Tier Pull-Out Kitchen with Internal Storage and Large Countertop, for SUV, Crossover, Wagon, Truck
Slide Out Kitchen — The camping kitchen modules are slide-out fully contained kitchen for the back of your vehicles. has your pull-out kitchen and storage needs covered, wherever your drive takes you – camping, overlanding, road trips, tailgating, festivals
Size — The system's small footprint measures 28″ deep, 20″ wide, and 14″ high, storage space:25″x16″x4.3″H, camp stove drawer space:25″x15″x5.5″H, fits most camp stoves for cooking on the go
No permanent installation — Secures easily to your vehicle's existing or bolt-on tiedown anchor points,Easy to mount or remove in just a couple of minutes. and can be mounted to the driver or passenger side of any cargo area and stoves can be operated facing either direction
Storage — Plenty of storage space and large cooking station, you can store pack food and drinks, cook wonderful meals, Makes camping a little more glamorous
Safety — Two locking mechanisms keep the two kitchen sliding platforms from moving or closing when you need your cooking and prep surfaces open and secured.
Bestseller No. 4
Bestseller No. 5
FAQs:
What exactly is overland camping?
Overland camping is an adventure activity that involves traveling to remote locations, typically in a four-wheel-drive vehicle, to enjoy unspoiled landscapes and disconnect from daily life. It emphasizes the journey over the destination.
Can overland camping improve my well-being?
Yes, overland camping offers a way to lower stress levels and reduce anxiety and depression by immersing oneself in nature, away from everyday distractions.
What are the benefits of overland camping?
The benefits include the flexibility to explore off-the-grid locations, the opportunity to experience nature intimately, and the ability to adapt to changing conditions while on the road.
What essentials do I need for overland camping?
A reliable four-wheel-drive vehicle, proper navigation tools like GPS and traditional maps, and knowledge of basic wilderness survival skills are essential for a successful overland camping trip.
How do I prepare for safety during overland camping?
Acquiring basic wilderness survival skills, such as starting a fire, finding food, and building temporary shelters, is crucial for safety during overland camping.
Where can I find routes for overland camping?
Online forums, overlanding communities, and guides from local libraries are great resources for finding overland routes. Ensure you have the necessary permits for the areas you plan to explore.
What should I do to ensure a successful overland camping trip?
Join overlanding forums for advice, maintain your vehicle, pack the right gear, learn navigation and survival skills, and check for any required permits before embarking on your trip.