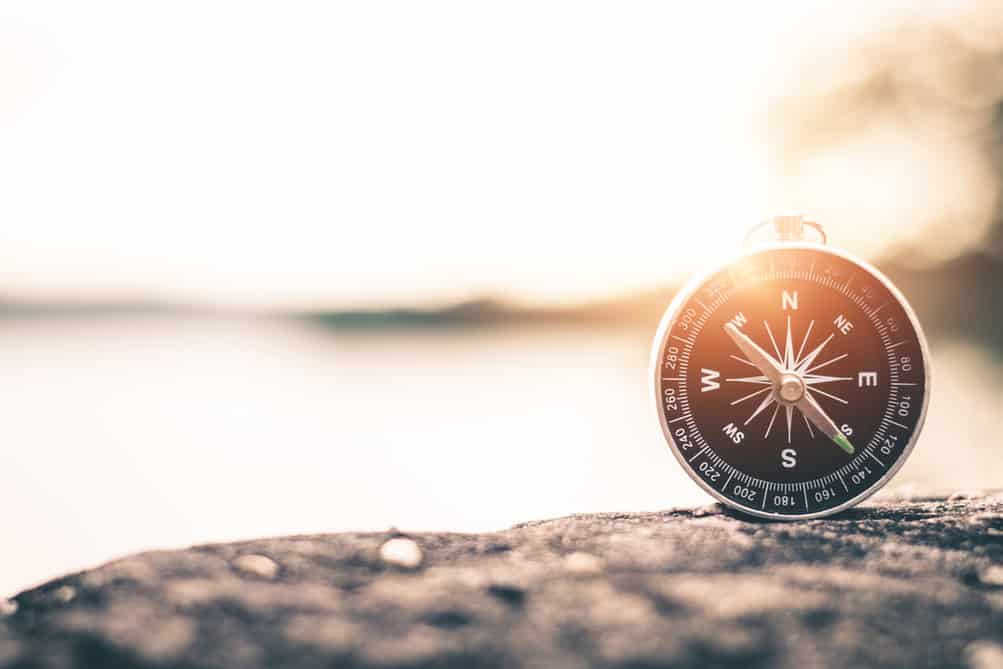 Many find solace, excitement, and adventure in the vast arena of the great outdoors. Yet, with its breathtaking landscapes and untamed beauty, the wilderness can quickly become a labyrinth for the inexperienced. Navigational skill is vital for planning a hike, embarking on a backpacking trip, or setting up a dispersed camping site in the backcountry.
Essential Navigation Tools and Techniques
Navigating the wilderness is a manageable task if you know what you're doing. You can confidently find your way in any park or trail by learning and mastering a few essential skills. Let's delve into some basic navigation tools and techniques.
Reading and Using Maps
The map is a timeless tool for navigation. It's crucial for every wilderness explorer, especially when venturing off established trails. Maps provide a bird's eye view of the terrain, showing dominant features like rivers, mountains, trails, and campsites. Learn to interpret topographic maps, which use contour lines to represent the three-dimensional landscape on a two-dimensional surface. For the dispersed camper, a map can mean the difference between finding an ideal primitive camping spot or getting lost in the wilderness.
Use of GPS and Compass
A GPS (Global Positioning System) is a modern marvel that uses satellite technology to pinpoint your exact location. However, while it's a powerful tool, it could be more foolproof. Batteries can die, and signals can be lost. Hence, carrying and knowing how to use a traditional compass is essential. A compass and a map can be your lifeline when technology fails.
Not sure which compass is right for you? Check out our post about the different types of compasses.
Identifying Landmarks and Natural Features
Being able to identify natural features and landmarks is another vital navigation skill. This can involve recognizing mountain ranges, bodies of water, or unique land formations. These landmarks can help you orient yourself in the wilderness and track your progress along a trail.
Practicing Navigation Skills in the Wilderness
Practice makes perfect, and that's especially true with wilderness navigation. Start in familiar parks, gradually testing your skills in more remote areas. Always keep safety in mind: begin with short day trips before embarking on longer, more complex routes.
Tips for Effective Wilderness Navigation
Successfully navigating the wilderness requires more than just tools; it calls for keen observation and respect for nature's rules. Here are some tips that emphasize safety, awareness, and environmental responsibility while traversing the wild outdoors.
Staying on Established Trails
While the allure of the off-beaten path may be tempting, staying on established trails can often be the safest option. Trails are marked and maintained for a reason. They guide you through safe passages and minimize your impact on the environment.
It's always good to know how to build a temporary shelter in case you need to spend an unexpected night in the wilderness.
Paying Attention to Surroundings
In the wilderness, your senses are your best navigation tools. Pay attention to the sound of running water, the direction of the setting sun, or even the patterns of bird flight. Observing these details can help you identify your location and orientation.
Following Basic Wilderness Rules and Regulations
Follow the rules set forth by park authorities. They're not only designed to protect the environment but also to ensure your safety. This includes regulations about setting up campsites, creating fires, and interacting with wildlife.
Importance of Navigation Skills for Dispersed Campers
Dispersed camping is a truly immersive wilderness experience in which adept navigation skills are essential. This style of camping, which often involves venturing off established trails, poses unique challenges and risks that demand a solid grasp of wilderness navigation.
Without proper navigation skills, it's easy to get lost or stranded. Being able to navigate effectively can significantly reduce these risks.
Identifying Potential Hazards
Good navigational skills can also help you identify potential hazards. These may include dangerous terrain, changes in weather patterns, or areas prone to flooding. By knowing how to read a map or use a GPS, you can steer clear of these hazards and find safer routes or camping areas.
Being Prepared for Emergencies
Emergencies can happen, even to the most seasoned wilderness adventurers. If you're lost or injured, your navigation skills can be lifesaving. They can help you locate the nearest exit point, trail, or even signal for help. Your GPS can also provide rescuers with your exact coordinates, making it easier for them to find you.
Conclusion
The art of navigating the wilderness is a blend of traditional skills and modern technology. Whether setting out on a simple day hike or planning an extended backpacking trip, your journey's success hinges on your ability to navigate effectively.
Practicing these skills and understanding how to read and use maps, employ a GPS and compass, and identify landmarks and natural features can make your wilderness experience safer and more enjoyable. Additionally, paying attention to your surroundings, adhering to wilderness rules and regulations, and understanding the unique needs of dispersed camping can enhance your overall wilderness experience.
In essence, learning to navigate is more than just finding your way. It's about enhancing your understanding and appreciation of the wilderness, ensuring your safety, and responsibly unlocking the freedom to explore. Whether you're a novice hiker or a seasoned camper, cultivating these skills will surely enrich your adventures in the great outdoors.