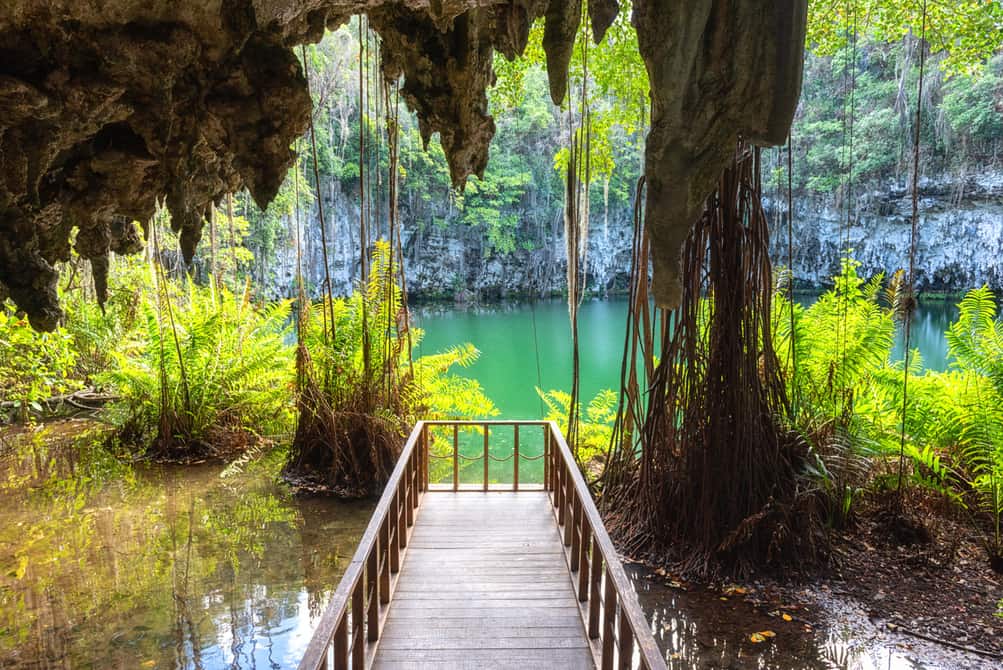 If you're a nature enthusiast, an adventurer, or simply someone who appreciates the beauty of America's great outdoors, this guide to US National Park Passes is for you. We'll walk you through the different types of passes available, their benefits, and how to make the most of your pass.
Overview of Types of US National Park Passes
The National Park Service offers a variety of passes to cater to different needs. Let's delve into the specifics of each.
Annual Pass
The Annual Pass, or the "America the Beautiful" pass, is your ticket to more than 2,000 federal recreation sites. For a one-time fee, you get unlimited access to national parks and federal recreational lands for a year.
Senior Pass
The Senior Pass is a fantastic deal for US citizens or permanent residents aged 62 or older. It's available as an annual or lifetime pass, offering the same benefits as the Annual Pass but at a reduced cost.
Access Pass
The Access Pass is a free lifetime pass for US citizens or permanent residents with disabilities. It provides the same benefits as the Annual Pass, with the bonus of discounts on some amenity fees such as camping.
Military Pass
Active duty military personnel and their dependents can get the Military Pass. This free annual pass is a small token of gratitude for their service.
Every Kid Outdoors Pass
The Every Kid Outdoors Pass is a special initiative for fourth-grade students, granting them free access to national parks and federal recreational lands for a year.
Benefits of Owning a US National Park Pass
Owning a National Park Pass comes with a host of benefits that go beyond just park access.
Cost savings on entrance fees
With a park pass, you can visit as many national parks as you want without paying an entrance fee each time. The pass cost pays for itself after just a few visits.
Access to federal recreation sites
The National Park Pass, often called the "America the Beautiful" pass, provides access to more than just National Parks. It also grants access to other federal recreation sites managed by various agencies. Here are a few examples:
National Wildlife Refuges: Managed by the US Fish and Wildlife Service, these areas protect and conserve fish, wildlife, and plants. Examples include the San Juan Islands National Wildlife Refuge in Washington and the Alligator River National Wildlife Refuge in North Carolina.
National Forests: Managed by the U.S. Forest Service, these areas offer a variety of outdoor recreation opportunities. Examples include the White Mountain National Forest in New Hampshire and the Angeles National Forest in California.
National Monuments: These are protected areas similar to national parks but can be created from any land owned or controlled by the federal government via proclamation by the President of the United States. Examples include the Statue of Liberty National Monument in New York and the Muir Woods National Monument in California.
Bureau of Land Management (BLM) Lands: These public lands offer a variety of outdoor recreation opportunities, from hiking and camping to off-road vehicle use. Examples include the Red Rock Canyon National Conservation Area in Nevada and the San Juan Islands National Monument in Washington. Read our article for more info: How to find BLM land near me.
US Army Corps of Engineers Recreation Areas: These areas often include lakes and waterways with boating, fishing, and camping opportunities. Examples include the Lake Lanier Islands in Georgia and the Raystown Lake Recreation Area in Pennsylvania.
Bureau of Reclamation Lands: These lands often surround reservoirs and are used for water-based outdoor recreation. Examples include the Hoover Dam in Nevada and the Grand Coulee Dam in Washington.
Funding for conservation efforts
When you purchase a pass, you're directly contributing to preserving and maintaining these beautiful sites. 80% of the fee stays in the park where it was purchased, supporting conservation efforts.
Convenience and ease of park access
With a pass in hand, you can bypass long ticket lines and head straight for the park entrance, making your visit smoother and more enjoyable.
Additional perks and discounts
Some passes offer additional benefits like discounts on camping, boat launching, and guided tours.
How to Purchase and Use a US National Park Pass
Purchasing and using a National Park Pass is straightforward.
Online vs. in-person purchase
You can buy your pass online or in person at a federal recreation site. Online purchase is convenient, but remember to order well before your trip.
Validity and usage guidelines
Most passes are valid for a year from the month of purchase. They cover entrance fees for a driver and all passengers in a personal vehicle at per-vehicle fee areas or up to four adults at sites that charge per person.
Replacing and transferring passes
Passes are non-transferable and can only be replaced if lost or stolen for a fee.
Using the pass for discounts and activities
Show your pass at park entrances and check with individual parks for additional discounts or activities covered by your pass.
Tips for planning and using your pass
Plan your visits to make the most of your pass. Check out our top 10 must-visit US national parks and the best national parks for camping in the USA for inspiration.
Frequently Asked Questions
Pass renewal and replacement
Annual passes need to be renewed each year. If your pass is lost or stolen, it can be replaced for a fee.
Using passes for group tours or commercial purposes
Passes are for personal use and cannot be used for commercial purposes or large group tours.
Passes for volunteers and fourth-grade students
The Volunteer Pass is available for those who volunteer 250 hours with federal agencies. The Every Kid Outdoors Pass is for fourth-grade students.
Finding parks that accept your pass
Most federal recreation sites accept the National Park Pass. Check the US Park Pass website for a complete list.
How to make the most of your pass
Plan your trips, explore different parks, and take advantage of your pass's additional benefits.
Conclusion and Final Thoughts
A National Park Pass is more than just a ticket to America's natural wonders. It's an investment in unforgettable experiences and preserving these beautiful sites for future generations. Whether you're an avid hiker, a bird watcher, or a family looking for a memorable vacation, there's a pass perfect for you. So grab your pass, hit the road, and start exploring the beauty that is America the Beautiful.
Remember, while the pass covers entrance fees at national parks and national wildlife refuges and standard amenity fees at national forests and grasslands, it does not cover fees for camping, boat launches, transportation, or special tours.