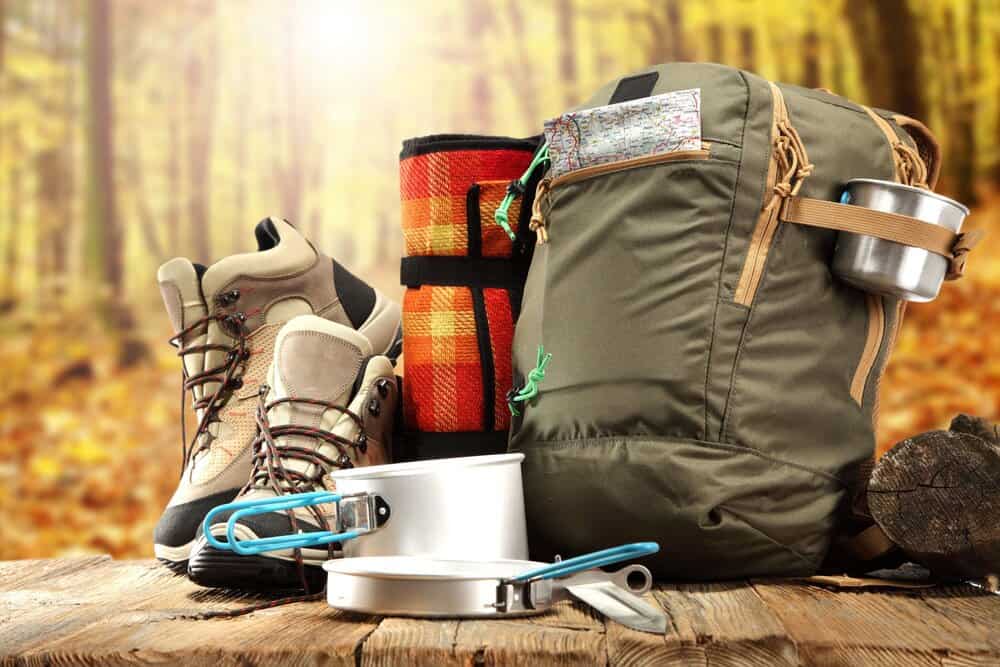 How to store camping gear? Read on to find out.
Key Takeaways:
Start by Cleaning: Before storage, ensure all camping gear is clean and dry to prevent mold and damage. Use biodegradable soap and follow care instructions for specific items.
Get Organized: Group similar items and keep an updated inventory list with details like quantity and condition. Label containers with their contents for easy identification.
Inspect for Damage: Check all gear for wear and tear, repairing items like tents with a repair kit, and ensuring cooking utensils are rust-free.
Proper Packaging: Use durable containers for storage, with clear ones for visibility. Compression bags are great for clothes, and waterproof dry bags for sensitive items.
Choose the Right Location: Store gear in a cool, dry place away from sunlight. Elevate storage off the ground to avoid moisture and choose pest-protected areas.
Regular Checks: Periodically inspect your gear, even in the off-season, to maintain its condition and replace any damaged items.
Battery Care: For battery-operated devices, remove batteries before storage to prevent corrosion.
Start By Cleaning
Before storing your camping gear, make sure that everything is thoroughly cleaned and dried. This prevents mold, mildew, and other damage caused by moisture.
Don't forget to use biodegradable soap.
If you have clothing or sleeping bags to wash, check the care instructions on the labels and follow them for washing.
Empty your backpacks and shake out any crumbs or debris. For backpacks with things like hip belts or frames, remove them and clean them according to the manufacturer's instructions.
Spot clean the backpacks with a mild soap and water solution if needed, and let them air dry thoroughly.
Get Organized
You also want to ensure your gear is organized. Group similar items together. For example, keep cooking utensils together. This will make it simpler to find things later.
Keep a detailed inventory list of your camping gear. This list should include the gear's name, quantity, condition, and location. Update this list when you make changes.
Label your containers or bags with a list of their contents.
Look For Damage
While cleaning, inspect all your gear for any damage or wear and tear. Make a list of items that need repairs or replacement.
If you have a tent, examine the tent fabric for tears, punctures, or abrasions. Repair any small holes promptly with a tent repair kit.
Inspect pots, pans, and utensils for rust or damage. Clean and dry them thoroughly to prevent rusting.
Go through your first aid kit to make sure nothing is expired or damaged. Replace any used or expired items.
Package
You also need to find the right packaging for your camping items. Use durable plastic containers, duffel bags, or waterproof storage bins to store your gear. Clear containers can help you quickly identify what's inside.
Use compression bags for storing clothes and sleeping bags to reduce their size and save space. Store water-sensitive items in waterproof dry bags.
Pack delicate items in padded containers or wrap them in bubble wrap to prevent breakage.
Choose The Right Camping Storage Location
Then you need to figure out where to put your camping storage. Find a storage area that's cool, dry, and preferably away from direct sunlight. Extreme temperatures and humidity can damage your gear.
If possible, elevate your containers or bags off the ground. This prevents moisture from seeping in and causing damage.
Choose a storage area that is sealed and protected from pests.
Store frequently used items, like backpacks, near the entrance for easy access. Less frequently used items can be stored further back.
Check Everything Regularly
One of the best camping storage ideas is to look through it regularly, which often gets neglected. Even during the off-season, periodically check your gear to ensure it's still in good condition. Replace any damaged or worn items promptly.
If your camping gear includes battery-operated devices (headlamps, lanterns, GPS units, etc.), remove the batteries before storing them to prevent corrosion.
How to Store Camping Gear? Now You Know
How to store camping gear? Clean everything, organize it correctly, and put it in the right location.
Next, you can learn about How to Store Camping Chairs.
FAQs
What are the best practices for cleaning camping gear before storage?
To ensure your camping equipment remains in prime condition, start by thoroughly cleaning and drying each item. Utilize eco-friendly, biodegradable soap for this process. For specialized gear like sleeping bags or clothing, adhere to the manufacturer's care instructions. Shake out any debris from your backpacks and clean them as recommended by the brand.
How should I organize my camping gear for storage?
Organizing your camping gear effectively involves grouping like items together, such as cooking utensils, and maintaining a detailed inventory list. This list should catalog the gear's name, quantity, current condition, and storage location. Labeling your storage containers with a summary of their contents is also a smart organizational strategy.
What should I look for when inspecting my camping gear?
During your cleaning routine, inspect all items for signs of wear or damage. Look for tears in tent fabric, rust on metal utensils, and check the expiration dates in your first aid kit. Addressing these issues promptly can prevent further damage.
What types of containers are recommended for storing camping gear?
Opt for robust plastic containers, duffel bags, or waterproof bins to safeguard your gear. Transparent containers can be particularly useful for quickly identifying contents. For clothing and sleeping bags, compression bags can minimize space usage, while delicate items should be stored in padded containers or wrapped in protective materials.
Where is the ideal location to store camping gear?
Select a storage area that is cool, dry, and shielded from direct sunlight to prevent degradation. Elevated storage solutions can protect your gear from ground moisture, and a pest-free environment is crucial to avoid damage from rodents or insects.
Why is it important to regularly check stored camping gear?
Regular inspections of your stored camping gear can catch potential issues early, ensuring that all items are ready for your next adventure. This is also the time to replace batteries in any electronic devices to prevent corrosion and ensure functionality.
How can I store battery-operated camping devices?
For any gear that operates on batteries, such as headlamps or GPS units, remove the batteries prior to storage. This prevents battery leakage and corrosion, which can damage the devices.