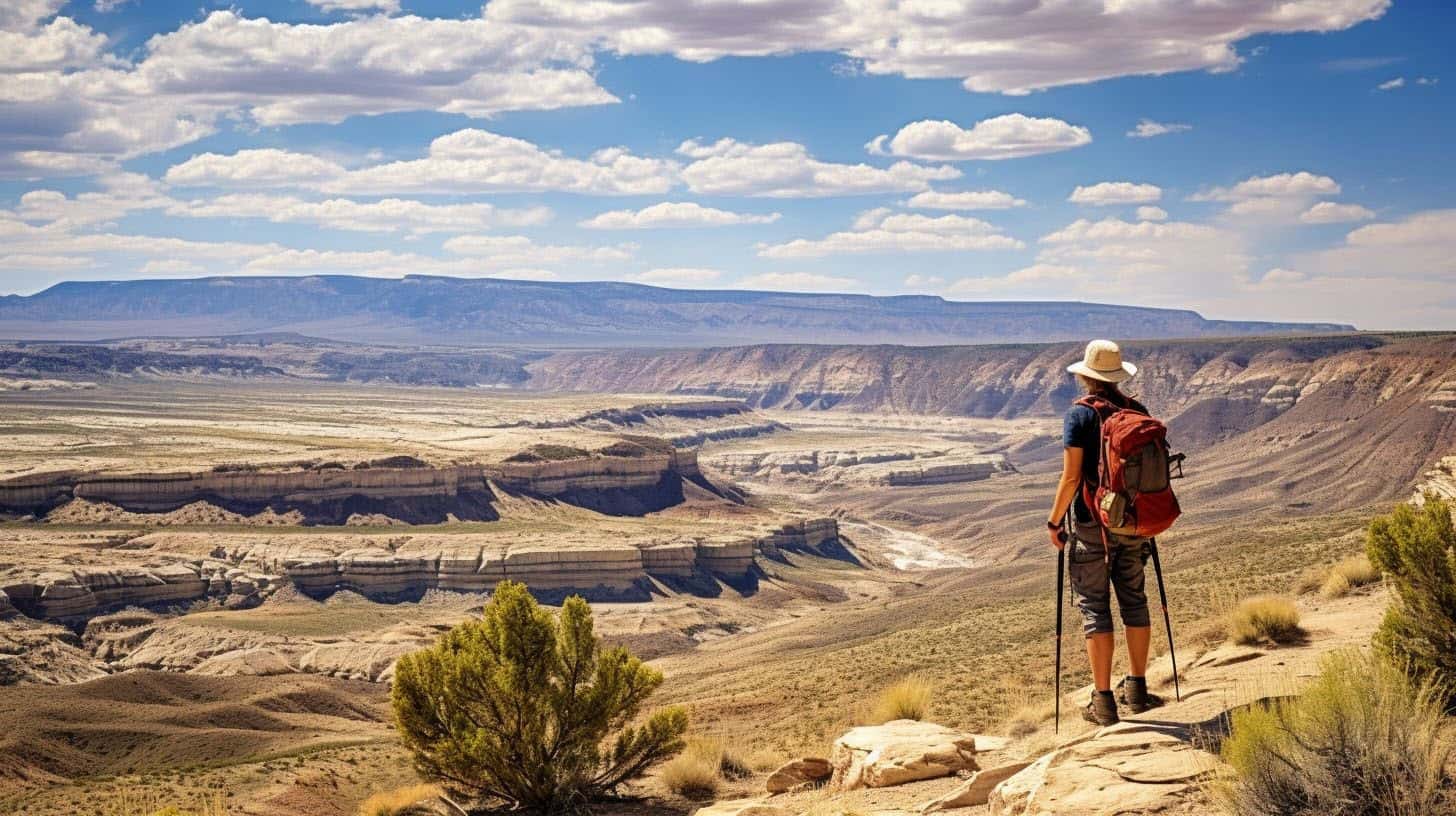 Have you ever wondered how you can find BLM (Bureau of Land Management) lands close to you for your outdoor activities? BLM lands, managed by the U.S. Department of the Interior, offer countless opportunities for recreation, from camping to hunting.
This article is here to guide you in locating these public spaces across various states using resources such as maps and local offices. So, let's embark on this journey to familiarize ourselves with these terrains that await us!
Key Takeaways
BLM lands are public areas managed by the U.S. Department of the Interior for outdoor activities like camping and hiking.
You can find nearby BLM lands using the official website, maps, and local offices.
Different recreational activities are possible on these lands, including developed campsites and dispersed camping areas.
Know about any permits, fees, or limitations before visiting a specific location.
If you see something suspicious happening on BLM land, it should be reported to help keep everyone safe.
Understanding BLM Lands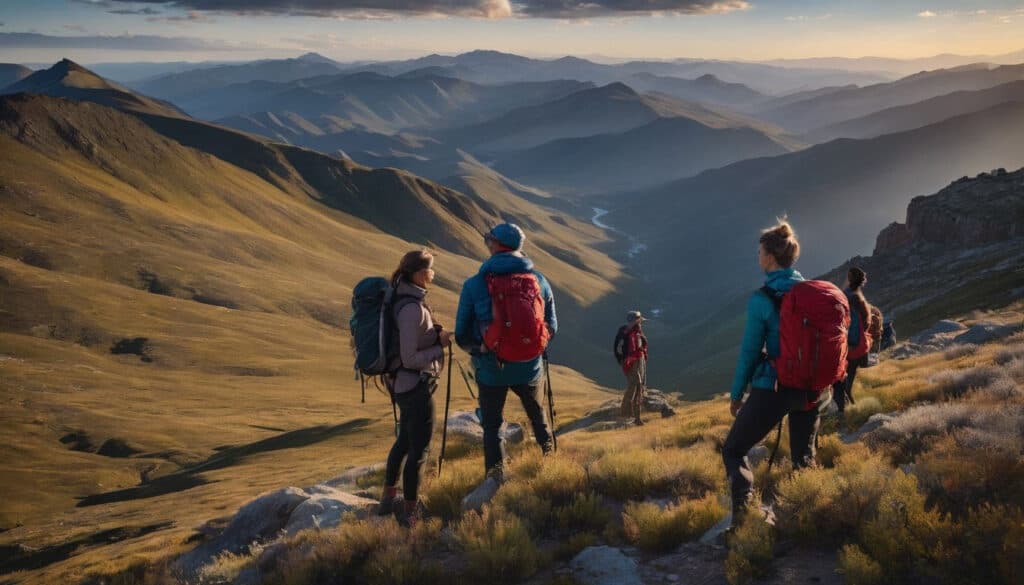 The Bureau of Land Management (BLM), an agency within the U.S. Department of the Interior, oversees a vast expanse of public lands. BLM lands make up about one-eighth of America's landmass, facilitating outdoor activities like camping, climbing, hiking, and even hunting.
These territories are explore-friendly terrain for off-highway vehicles and mountain biking enthusiasts as well.
Open to everyone, these lands often serve environmental conservation purposes; they protect national monuments and help conserve wildlife habitat and clean water while supporting sustainable grazing and timber harvests, too.
Leveraging geospatial technology products from their program arm or utilizing interactive maps online makes navigating around them easier for first-time visitors. BLM strives to manage such diverse tasks effectively in several regions across the United States, including Alaska and Arizona, amongst others, adopting laws and regulations underlining their commitment to land stewardship.
How to Locate BLM Lands Near You
To locate BLM lands near you, use the BLM's official website or interactive map for accurate and current information. You can also leverage geospatial products and state-specific maps, such as the Nevada Surface Management Reference Map.
It may also be beneficial to engage with your local BLM offices for firsthand help and detailed guidance on locating nearby public lands.
Using BLM's official website
Getting access to BLM land details is quite straightforward via the BLM's official website. Here are some key steps:
Navigate to BLM.gov, which is the authorized government site for the Bureau of Land Management.
Hover over the 'Visit' section in our menu to see a range of outdoor activities you can do on BLM lands.
Click on 'Maps' under this section to view various geospatial products and resources that you may find helpful.
Pursue state-specific pages for localized information on different regions within the United States.
Seeking help? Reach out by using 'Contact Us' for further assistance or information about our services.
Utilizing BLM Maps
You can easily locate BLM lands near you with the aid of BLM maps. Here's how:
Start by visiting the Bureau of Land Management's official website, BLM.gov.
Scan through the detailed information on their geospatial products.
Make use of the "Frequently Requested Maps" section to find specific locations.
Delve into the Georeferenced PDF maps for comprehensive data about each land area.
Explore various states using the BLM Recreation Opportunities Interactive Map.
View updated boundary lines and trails on specific state maps such as the Nevada Surface Management Reference Map or Georeferenced Tilted Mesa Map.
For camping enthusiasts, access Alabama Hills Camping Map and other campsite maps in your preferred region.
Get a bird's eye view of recreational shooting areas via Box Canyon Recreational Shooting Site Map or Baldy Mountain Recreational Shooting Site Map.
Access wilderness areas in different states via dedicated pages like BLM Arizona Wilderness Areas.
Engaging with local BLM offices
Your local BLM office is a treasure trove of pertinent information and can help guide your land exploration. Staff working in these offices are highly familiar with the area they oversee, which allows them to provide relevant advice on where to find the perfect campsite or hiking trail.
They'll also know if certain permits are required for particular activities on BLM lands within their jurisdiction. Trying to plan an outdoor adventure? Your local Bureau of Land Management office should be your first port of call.
Recreational Activities on BLM Lands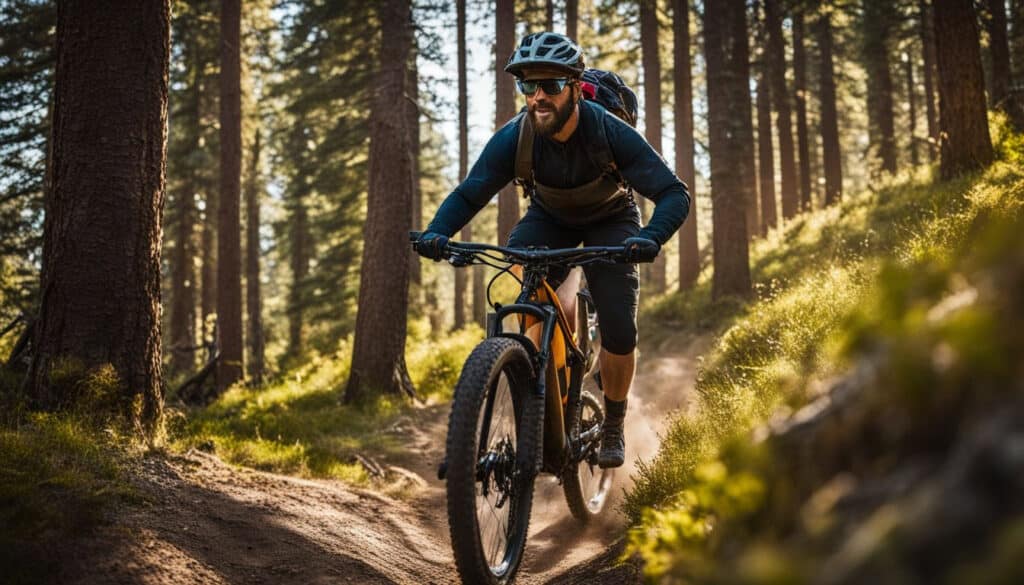 Discover a wealth of outdoor adventures on BLM lands, from camping and climbing to e-biking, hiking, and more; uncover the delightful details ahead.
Camping on Public Lands
Public lands offer numerous camping opportunities for nature enthusiasts. Managed by the Bureau of Land Management (BLM), these properties range from developed campgrounds to dispersed camping areas, each with its unique charms.
Developed campgrounds come equipped with numerous amenities such as restrooms, water access, picnic areas, and even electricity in some cases – perfect for those who prefer not to entirely rough it.
Undoubtedly, Dispersed Camping offers a different thrill altogether– an escape into the remote wilderness away from populated sites or facilities. This allows more adventurous individuals to completely immerse themselves in the raw beauty of nature while adhering to specific rules and regulations set forth by the BLM.
These include restricting stays at one location not exceeding 14 days within a 28-day period, ensuring camps are established far enough distance from water sources, and making certain that no trace is left behind after departure.
Developed Campgrounds
Developed campgrounds on BLM lands offer a variety of amenities for camping enthusiasts. Amenities such as restrooms, water supply, electricity, and picnic areas make camping easier and more comfortable.
These sites also feature tent pads to ensure your shelter is safely secured overnight. For larger gatherings or any social event in nature, these developed campgrounds provide group shelters as well.
The BLM manages these spaces with precision and careful planning to cater to beginner campers needing modern comforts or experienced ones seeking an easy outdoor stay. From the convenience of being close to facilities like restrooms and running water down to designated fire pits for safe cooking, developed campground stays invite those who prefer orderly in their wilderness experience.
Dispersed Camping
Dispersed camping on Bureau of Land Management (BLM) lands is a unique experience for outdoor enthusiasts who prefer solitude and the raw beauty of nature.
To encourage responsible use, the BLM limits dispersed camping to 14 days within a 28-day period. This practice promotes environmental sensitivity while offering adventurers an unparalleled love affair with America's public lands.
These natural jewels stretch across states from Alaska to Wyoming, promising off-the-beaten-path sites amidst breathtaking landscapes accessible through BLM Recreation Opportunities' Interactive Map.
Regardless of whether you're mountain biking in Utah or hiking in Oregon, securing your next celestial stargazing hideaway has never been easier: just visit BLM.gov and click away!
Permits, Fees, and Limitations on BLM Lands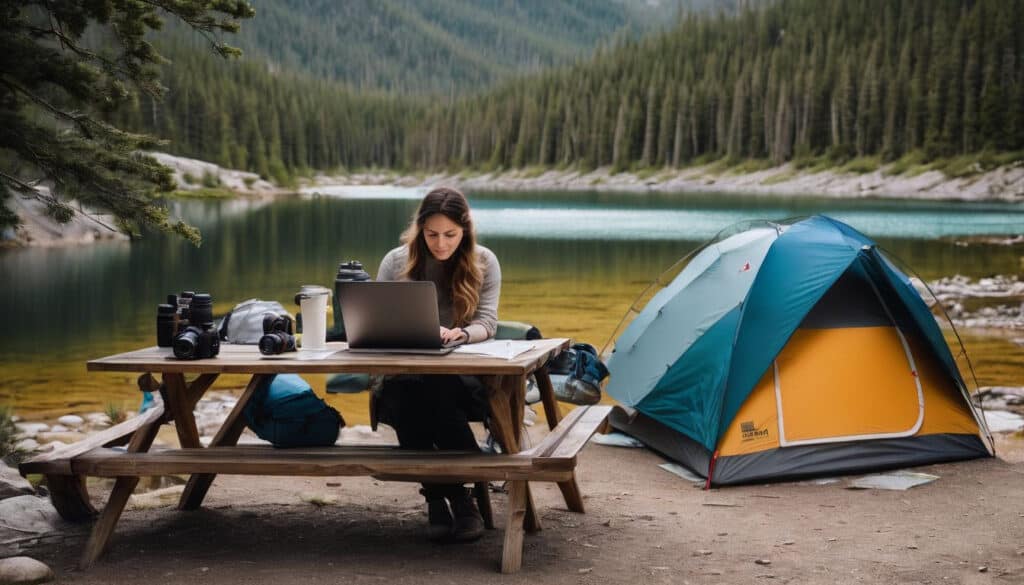 Utilizing BLM lands often requires certain permits and payments of relevant fees. These elements are managed by the Bureau of Land Management (BLM) to facilitate various activities like camping, recreational shooting, and the use of specific sites.
It's crucial to understand these requirements before planning your visit in order not to violate any rules or conditions.
Furthermore, some areas on BLM lands carry defined limitations and restrictions for conservation purposes. To determine these factors accurately, one can refer to maps obtainable from BLM's official website detailing different regions with their respective regulations.
For instance, georeferenced PDF maps shed light on boundaries as well as illustrate exact rule imposition spots within given zones.
Involvement in unique cases like tribal consultation may entail additional permit necessities paired with distinct fees impacting diverse operations across public terrains supervised by the U.S. Department of the Interior.
The journey towards such engagements starts with identifying state-specific downloadable maps through a simple search function present on the bureau's internet platform.
With access to curated geospatial products complemented by pertinent advice offered online via platforms, including visiting the 'Learn' section under 'services', interaction becomes seamless—ushering heightened comprehension around permits, limitations & fee dynamics tied to usage at any given site endorsed by Public Lands administration agencies.
Reporting Crimes on BLM Lands
Safety is paramount for everyone accessing public lands managed by the Bureau of Land Management (BLM). Therefore, if you witness a crime or any suspicious activity on these lands, it is important to report such instances promptly.
Reporting helps in maintaining the integrity of public resources and ensures they remain available for all to enjoy safely.
The BLM offers numerous resources through its official website on how to properly report crimes witnessed during your visit. Resources include guidelines about what information to provide when making a report, such as specific details about the incident, location, and persons involved.
It's crucial that each person acts responsibly while on these public lands, not only for their own welfare but also in consideration of others using the area.
Apart from online resources, training can be accessed at various BLM facilities, including interpretive centers and national training centers. These enable one to enhance their understanding of pertinent laws and regulations applying to crimes occurring on BLM lands.
Through these community education efforts, individuals are better equipped with strategies for recognizing incidents warranting law enforcement intervention. Being proactive safeguards our outdoor spaces, ensuring all have equal opportunities for adventure free from fear or worry.
Conclusion
Embarking on outdoor adventures has never been easier, thanks to the Bureau of Land Management's extensive resources. The BLM website offers user-friendly tools and detailed maps that guide you straight to public lands near you.
So go ahead and locate a BLM land for your next hiking, camping, or biking adventure. Be sure to respect these beautiful spaces and always adhere to their regulations for a safe and enjoyable experience!
Bestseller No. 1
Bestseller No. 2
Bestseller No. 3
Public Land Owner Wilderness Outdoors Camping Sticker Vinyl Decal Wall Laptop Window Car Bumper Sticker 5″
Size: 5″
UV-protected Laminated Sticker is great for Indoor or Outdoor Use. Weather and sun resistant Laminate allows for a Long Life even in the Outdoors
Will stick to any smooth surface – Easy to remove and will not leave residue
Great for use on cars, boats, trucks, RVs, Tents, Camping Gear, laptops, walls,windows,computers, and many more. Will stick to mose smooth surfaces
Digitally printed using the latest Eco-solvent inks to prevent fading, and increase life span. Made in USA
FAQs
What is the Bureau of Land Management (BLM) and what do they manage?
The BLM is a government organization that oversees public lands, including areas for hunting, fishing, shooting, E-Bikes riding, camping sites, and hiking trails.
How can I find BLM land near me for recreational activities?
You can use the BLM's Geospatial Business Platform Hub, which includes maps like the Annular Solar Eclipse Map in Nevada and the White Mountains map in Alaska to identify BLM lands near you.
Can I get involved with the programs offered by the BLM?
Yes! The bureau organizes various programs such as "Plan Ahead and Play it Safe," where you are encouraged to participate and also introduce mountain biking or OHVs on Public Lands.
Is it possible to go hunting or fishing on BLM lands?
Definitely! Hunting, Fishing, and Recreational shooting are permitted on most public lands managed by the Bureau, but always be sure to follow Outdoor Ethics guidelines put forth by them.
Are there campgrounds available on these public lands too?
Yes! In fact, there are many different campgrounds listed under their management, like Cobble Rock Campground or Page Springs Campground, along with locations designated specifically for recreational activities like Climbing or Hiking.
Where can I find regulations about using an E-bike on these public lands managed by the bureau?
E-Bikes usage information, along with other regulations specific to outdoor pursuits, is included within each location's details provided online at the National Operations Center website run by the Bureau.