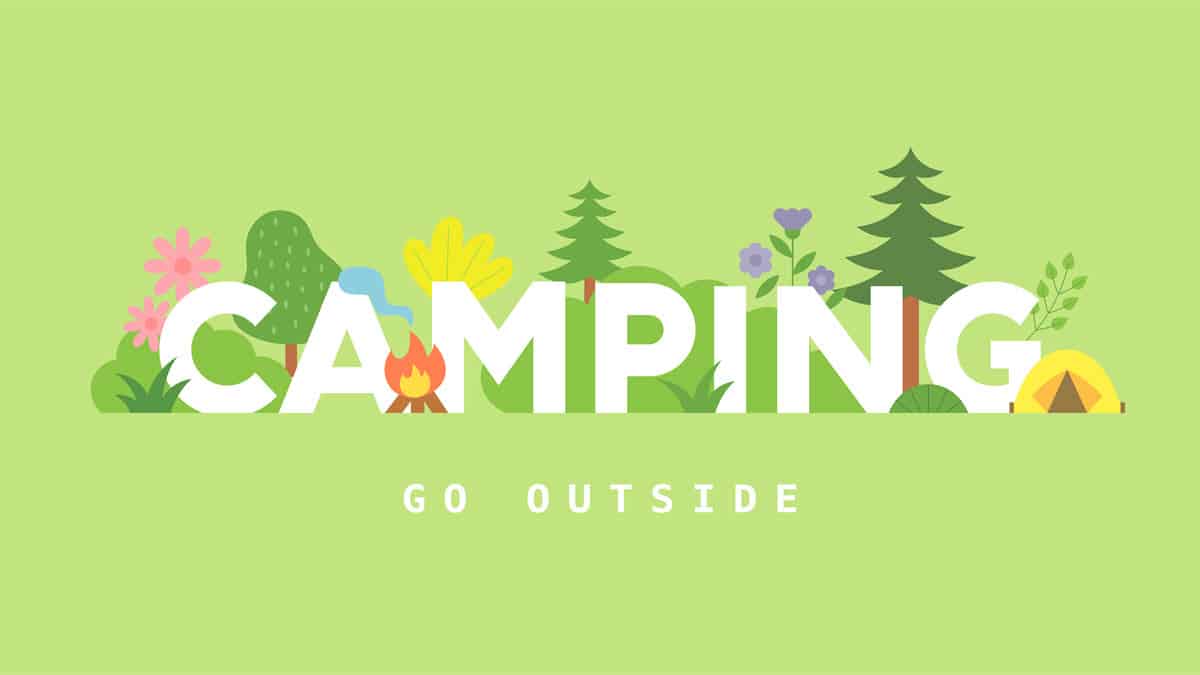 Spring is an incredible season to get outside and enjoy nature. As the temperature begins to rise and the days grow significantly longer, there's a renewed sense of energy and excitement in the air.
This makes spring camping the perfect opportunity to dust off your camping and hiking gear, shake off the winter blues, and reconnect with the great outdoors.
(Especially when I know that my wife and kids are much more likely to join me for an outdoor adventure when the weather is spring-like as opposed to the sweltering muggy heat of the summer or the freezing temperatures we have here during our long Michigan winters.)
Reconnecting with Nature
Spring camping is an opportunity to surround yourself with the beauty of nature as it comes back to life. The vibrant colors of blooming flowers, the chorus of birds singing, and the fresh scent of the forest create an unforgettable experience that's sure to leave you feeling rejuvenated and ready to get back to the daily grind.
Why Spring Camping?
Mild Weather
One of the main advantages of spring camping is the mild weather. While summer camping can be stiflingly hot and winter camping can be frigid, spring offers a pleasant balance. You'll enjoy comfortable days and cool nights, making it an ideal time to hit the trails and sleep under the stars.
Fewer Crowds
Spring is a less popular time for camping, which means you'll have more opportunities to find secluded campsites and explore trails without fighting the crowds. This also means less competition for prime camping spots and a greater sense of tranquility in the great outdoors.
Blooming Flora and Active Fauna
Spring is a time of renewal and growth, with plants and animals coming out of their winter slumber. This means that you'll be surrounded by blooming flowers, budding trees, and active wildlife, creating a truly immersive nature experience during your camping trip.
Essential Spring Camping Gear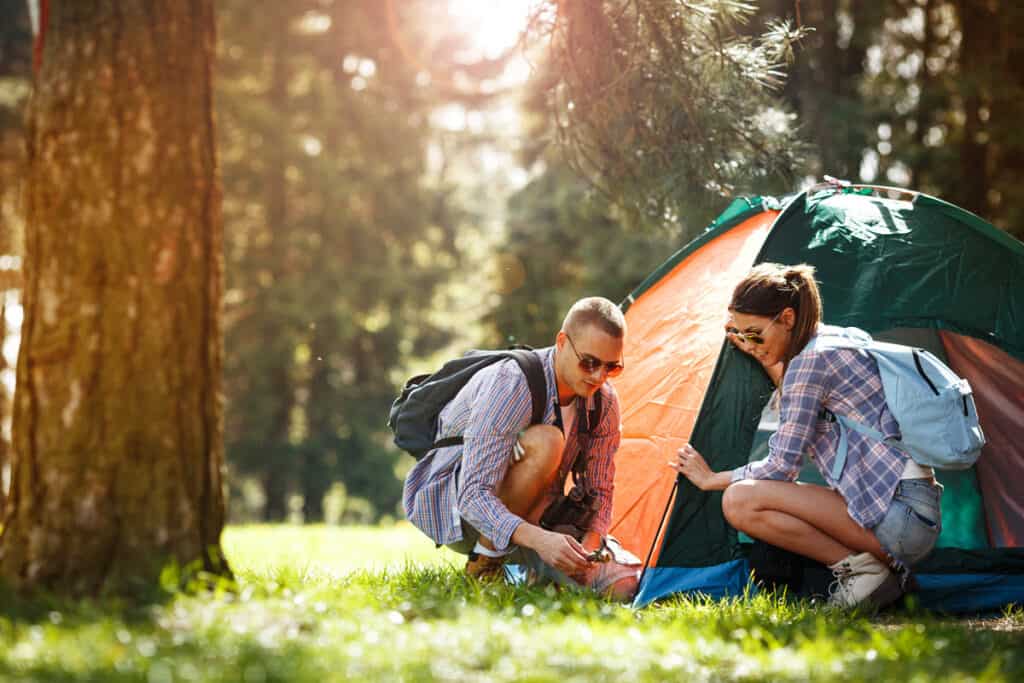 Lightweight Tent
A lightweight tent is essential for spring camping, as it's easy to set up, pack, and carry. Look for a tent with good ventilation to keep you cool during the day, and make sure it's equipped with a rainfly to protect you from unexpected spring showers.
Tip: I've had great luck with Coleman tents. They are cheap, easy to set up, reliable and they've stood up to years of abuse from my children (they've been used for cub scout outings, cross country meets, and even college basketball campouts with the coach).
Sleeping Bag and Pad
A quality sleeping bag and pad are crucial for a comfortable night's sleep during your spring camping adventure. Opt for a sleeping bag rated for temperatures slightly lower than you expect to encounter, as it's easier to vent excess heat than to make up for a lack of insulation. Choose a sleeping pad that offers ample cushioning and insulation to keep you comfortable and warm on the cool ground.
Rain Gear and Layered Clothing
Spring weather can be unpredictable, so it's important to be prepared for anything. Bring waterproof rain gear, including a rain jacket and pants, to keep you dry during those sudden spring showers. Also, pack clothing that can be layered to help you stay comfortable as temperatures fluctuate throughout the day and night.
Check out our How To Heat A Tent Without A Heater article for more ideas on how to stay warm on those chilly spring nights.
Camp Kitchen Essentials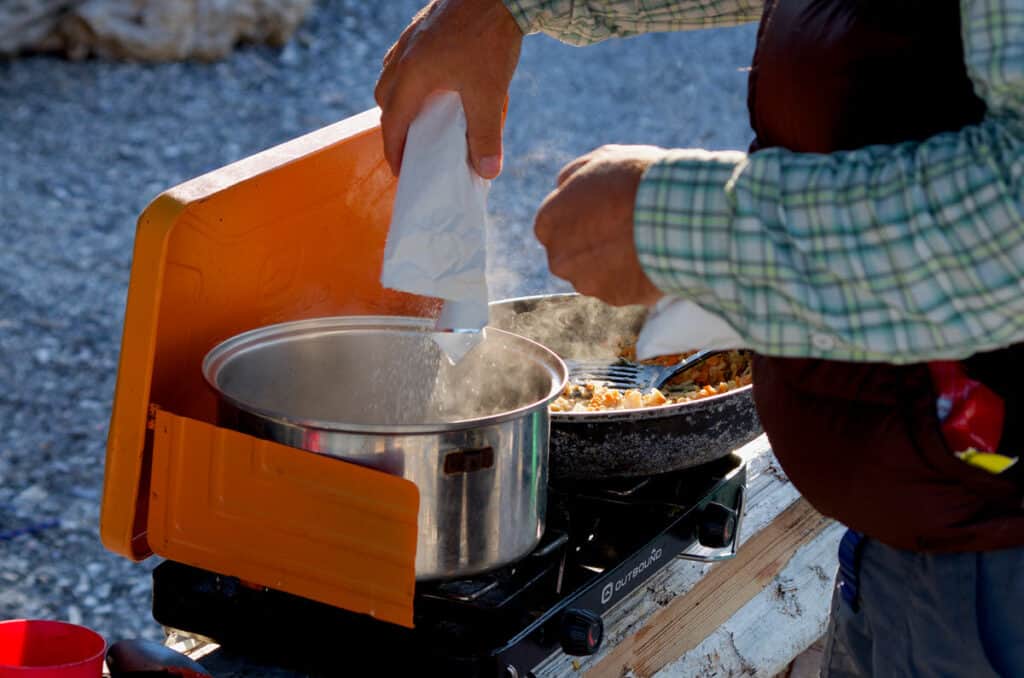 A well-equipped camp kitchen makes mealtime more enjoyable while camping. Bring a portable propane stove, fuel for the stove, pots and pans, campfire cooking equipment, utensils, and air-tight food storage containers (you don't want the bears smelling your food). Don't forget a cooler with ice or ice packs to keep perishables fresh. Be sure to pack easy-to-prepare meals and plenty of hearty snacks to keep your energy levels up during your outdoor adventures.
Our Camping Food List will help you decide which foods to pack as well as give you some great camping meal ideas, meal planning tips, and more… it's free.
And don't forget your biodegradable soap for washing your dirty dishes in an eco-friendly way.
Spring Camping Tips and Tricks
Planning Your Trip
Research your destination and any required permits, reservations, or fees before embarking on your spring camping adventure. Check the weather forecast and plan your activities and clothing accordingly. Prepare a packing list to ensure you have all the essentials for a successful trip, and use free route planning tools like Apple Route Planner or the Mapquest Multi-stop route planner tool.
If you plan on taking your car, then be sure to check out our car camping essentials and How to Stay Warm Car Camping articles.
If you're a hiker or a backpacker, then I highly recommend checking out the Alltrails app for planning your hikes. My wife and I have been using it for the last couple of years and we love it.
And don't forget to check out our Ultimate Guide to Dispersed Camping for additional ideas on where to camp.
Selecting the Right Campsite
Choose a campsite that's flat, well-drained, and free of hazards like dead trees or large rocks. Look for a site that offers some protection from the wind and is close to a water source, but not directly next to it to minimize your impact on the environment.
Campfire Safety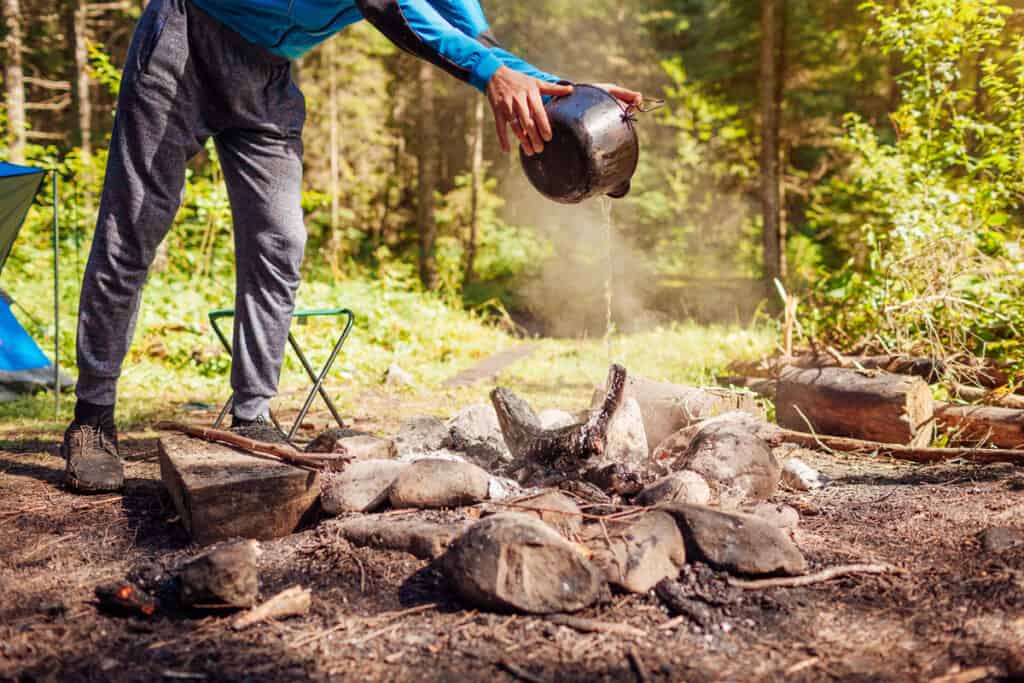 If you plan to have a campfire, make sure to follow local regulations and only build fires in designated fire rings or fire pans. Keep fires small and manageable, and never leave them unattended. Be sure to extinguish your fire completely before leaving your campsite.
Wildlife Precautions
Be aware of the different types of wildlife in the area and take necessary precautions to protect yourself and your family. Store food and scented items in bear-resistant containers and coolers or hang them from a tree at least 10 feet off the ground and 4 feet from the trunk. Maintain a clean campsite and dispose of trash properly to avoid attracting unwanted visitors.
Follow Leave No Trace Principles
Follow the Leave No Trace principles to minimize your impact on the environment. Take all of your trash with you, stay on designated trails, and respect other campers' experiences by keeping noise levels down.
Camping In Spring Wrap-up
Spring camping is a fantastic way to reconnect with nature and embrace the beauty of the season. With proper planning, gear, and adherence to camping best practices, you'll be well on your way to creating unforgettable memories in the great outdoors.