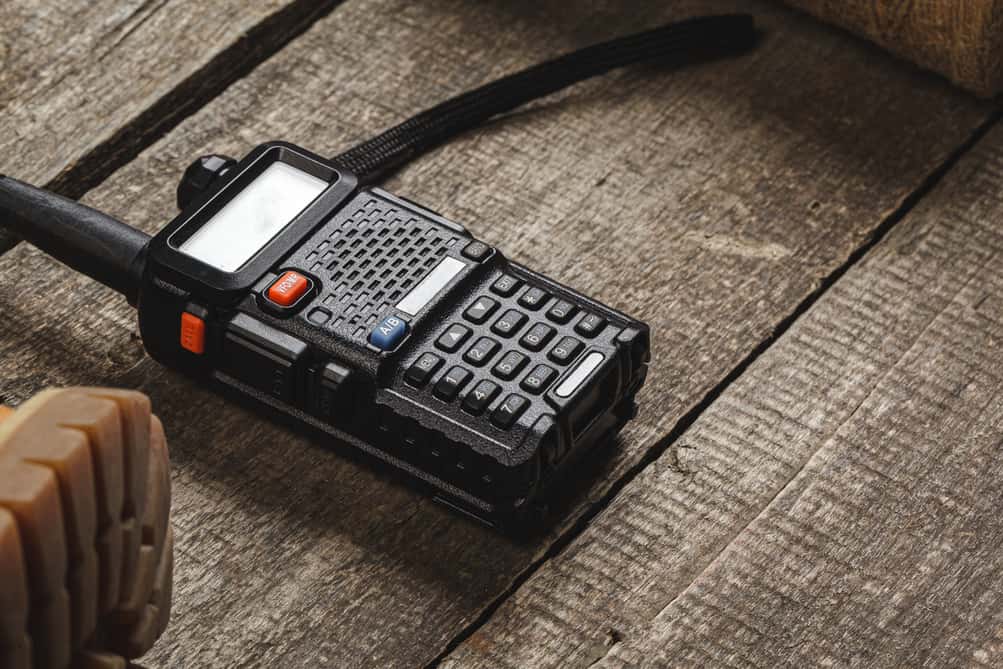 Dispersed camping offers the opportunity to explore nature's beauty without the confines of a designated campground. However, this experience also presents the challenge of staying connected and ensuring safety in remote areas. Off-grid communication is essential for campers to keep in touch, share their adventures, and call for help in emergencies. This comprehensive guide will delve into various communication devices for off-grid camping, factors to consider when choosing equipment, overcoming challenges, and tips for successful communication during your trips.
Off-Grid Communication Devices for Campers
Personal Locator Beacons (PLBs)
A personal locator beacon (PLB) is a GPS-enabled device that sends a distress signal giving your location to emergency responders when activated. These compact, lightweight devices are an essential off-grid communication tool for campers venturing into remote areas where cell phones and other communication methods may not work. PLBs offer a reliable way to call for help in emergencies, providing peace of mind during your adventures.
Satellite Messengers
Satellite messengers are versatile communication devices that allow you to send and receive messages, track your location, and share your journey with friends and family. These devices use satellite communication networks to provide coverage in remote areas where cell phones and other methods may fail. Some models also feature SOS functions that connect you to emergency responders at the touch of a button.
Two-way radios
Two-way radios, such as walkie-talkies and ham radios, provide convenient communication between group members during off-grid camping trips. These devices offer various ranges and features, including weather alerts and GPS capabilities. Ham radios, or amateur radios, require a license to operate but provide access to a broader network of users and longer-range communication.
Satellite phones
Satellite phones are powerful off-grid communication devices that use satellite networks to enable voice calls and text messaging. With a satellite phone, you can stay connected even in the most remote locations, making it an ideal choice for dispersed campers. However, these devices have a higher price tag and may require a subscription service.
Factors to Consider When Choosing Off-Grid Communication Equipment
Location and terrain
The location and terrain of your camping destination play a critical role in determining the type of communication device you'll need. Satellite messengers and phones can provide reliable communication in areas with limited cellular coverage. For short-range communication within a group, two-way radios may be suitable.
Group size
The size of your camping group will affect your choice of off-grid communication equipment. Larger groups may require devices with more extensive range and coverage, such as satellite messengers or satellite phones, while smaller groups may find two-way radios sufficient.
Emergency Preparedness
Consider the level of emergency preparedness you require for your camping trip. Personal locator beacons are essential for campers who prioritize safety and want a dedicated device to call for help in emergencies. Satellite messengers with SOS functions can serve a similar purpose while offering additional features like messaging and location tracking.
Quick Tip: part of emergency preparedness is Dispersed Camping Weather Preparedness.
Cost
Budget is an essential factor when selecting off-grid communication devices. Satellite phones and satellite messengers may provide better coverage and capabilities, but they come at a higher cost. Two-way radios and personal locator beacons are generally more affordable for those on a tighter budget.
Range and features
Evaluate the range and features of different communication devices to determine which best meets your needs. Two-way radios offer varying ranges, from a few to tens of miles, depending on the model and terrain. Satellite messengers and satellite phones provide more extensive coverage, with the added benefit of features like messaging, GPS tracking, and emergency SOS functions.
Overcoming Challenges of Off-Grid Communication for Campers
Limited cellular coverage
Remote camping locations often have limited or no cellular coverage, making traditional cell phones unreliable for communication. To overcome this challenge, consider using satellite messengers, satellite phones, or two-way radios that don't rely on cellular networks. These devices provide coverage in remote areas, ensuring you stay connected with your group and can call for help if needed.
Lack of Internet Access
Internet access can be scarce in off-grid locations, making using smartphones for communication and information difficult. Satellite phones and satellite messengers can provide limited internet access, allowing you to send and receive messages or emails. However, remember that these devices' data capabilities may be limited compared to your home internet connection.
Unreliable power sources
Off-grid camping often means relying on batteries or portable power sources to operate your communication devices. Invest in high-capacity batteries or portable chargers to ensure your gear remains functional throughout your trip. Solar-powered chargers are also an eco-friendly option to harness the sun's energy to keep your devices powered in remote locations.
Tips for Successful Off-Grid Communication During Camping Trips
Make a Plan and Communicate With Your Group
Before embarking on your camping adventure:
Discuss your communication plan with your group.
Ensure everyone understands how to use the chosen devices and knows any limitations, such as range and battery life.
Establish designated check-in times and procedures to ensure everyone stays connected and safe.
Familiarize Yourself With Your Equipment
Take the time to learn how to use your off-grid communication devices before heading out on your trip. Test your equipment in various conditions to understand its capabilities and limitations. This will help you feel more confident using your devices in the field and ensure you can effectively communicate in any situation.
Create A Communication Schedule
Establish a communication schedule for your group to follow during your camping trip. Regular check-ins and updates can help prevent miscommunications and ensure everyone's safety. Make sure to factor in the battery life of your devices when creating your schedule and plan for periodic recharging.
Practice emergency procedures
Knowing how to call for help in an emergency is crucial when camping off-grid. You should familiarize yourself with the SOS functions of your devices and practice using them. Ensure all group members know how to activate emergency signals and understand the procedures for contacting emergency responders.
Carry backup devices
Consider carrying backup communication devices during your off-grid camping trip as a safety precaution. For example, if you primarily rely on two-way radios for communication, bring a personal locator beacon or satellite messenger as a backup. Multiple communication options ensure you can stay connected and call for help if needed.
It's also a good idea to bring a compass as a backup device for navigating the wilderness in an emergency.
Conclusion
Camping is fun unless you have an emergency and can't contact help. Off-grid communication is essential to dispersed camping, providing safety, connectivity, and peace of mind during outdoor adventures. By selecting suitable communication devices, considering location, group size, and cost, and following the tips in this guide, you can overcome the challenges of off-grid communication and enjoy a successful and safe camping experience. Whether you choose personal locator beacons, satellite messengers, two-way radios, or satellite phones, staying connected while exploring nature's beauty will enhance your camping experience and create lasting memories.