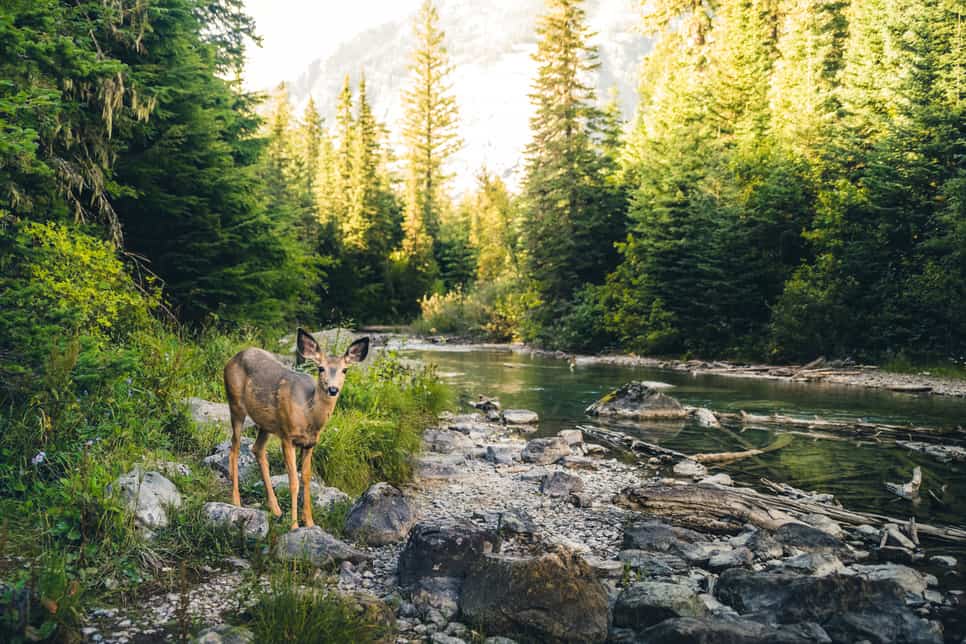 Access to clean water is crucial for survival when venturing into the great outdoors, especially if you are engaged in dispersed camping. This guide offers valuable tips on locating, gathering, and purifying water in the wild. Follow these expert strategies to stay hydrated and healthy during your wilderness adventures.
How to Find Water While Camping
Mother Nature provides many sources of water, but knowing where to look is critical. Keep these top tips in mind when searching for water:
Search for signs of wildlife: Animals often gather near water sources. Look for tracks, droppings, or areas with abundant vegetation.
Follow the contours of the land: Water flows downhill, so pay attention to valleys and low-lying areas. Streams and rivers often collect in these locations.
Check for damp soil or vegetation: Moist ground or plant life can indicate the presence of underground water. Digging a few feet down may reveal a hidden supply.
Utilize natural catchments: Rock formations, tree hollows, and depressions in the ground can collect rainwater. Check these spots after it rains.
Gathering Fresh Water
Once you've located a source of water, use these techniques to collect it:
Use a container: Bring a water bottle, pot, or collapsible container to collect and store water. When unavailable, improvise with leaves, bark, or other natural materials.
Collect morning dew: Wrap a cloth or sponge around your ankles and walk through grassy areas at dawn. Wring the moisture collected into a container.
Create a solar still: Dig a hole near damp soil, place a container in the center, and cover the hole with a transparent plastic sheet. As the sun heats the ground, water evaporates, condenses on the plastic, and drips into the container.
How To Purify Water
Even natural water supplies may harbor contaminants, which is why you should learn how to purify water in the wild.
A natural water source, such as a stream, river, or lake, may have contaminants that pose health risks to those who consume untreated water. These contaminants can include harmful microorganisms like bacteria, viruses, and protozoa, as well as chemical pollutants from industrial runoff or agricultural practices.
In some instances, water sources may also contain debris and sediment that can affect the water's taste, odor, and appearance. As a result, it is crucial to purify water collected from natural sources before consumption to ensure its safety and prevent waterborne illnesses. By learning and practicing proper water treatment techniques, you can enjoy the benefits of freshwater while minimizing the risks associated with contaminants.
Follow these steps to ensure your water is safe to drink:
Pre-Filtering Murky Water
You should pre-filter murky water before purifying it for multiple reasons. First and foremost, pre-filtering helps remove larger debris, sediment, and suspended particles, which can impact the water's taste and appearance and potentially clog or damage water purification devices. By removing these impurities, the purification process becomes more effective and efficient.
Furthermore, pre-filtering can help extend the life of water filters and reduce the chemical treatment needed for purification. Ultimately, pre-filtering murky water before purifying it ensures a more pleasant drinking experience, protects your equipment, and increases the overall effectiveness of the purification process. This provides campers with cleaner, safer water to stay hydrated during their outdoor adventures.
So, to remove large particles and debris before treating murky water:
Use a cloth, coffee filter, or bandana as a makeshift filter.
Pour water through the filter into a clean container.
Repeat the process until the water appears clear.
Water Purification vs. Water Filtration
Understand the difference between purification and filtration to select the best method for treating water:
Purification: Removes or kills bacteria, viruses, and protozoa, rendering water safe to drink. Boiling water for at least one minute (three minutes at high elevations) is reliable. Chemical treatments, like iodine or chlorine tablets, are also effective but may alter the water's taste.
Filtration: Physically removes particles, bacteria, and protozoa but may not eliminate viruses. Portable water filters are convenient but require regular maintenance.
If you are thinking "maybe I should bring my own water", see How Much Water to Bring Camping.
Conclusion
Camping is fun, but knowing how to find, gather, and treat water in the wild is a serious matter for any outdoor enthusiast. Remember these tips to ensure you stay hydrated and healthy during your wilderness adventures. Happy exploring!
Quick Tip: check out our Building Temporary Shelters post.