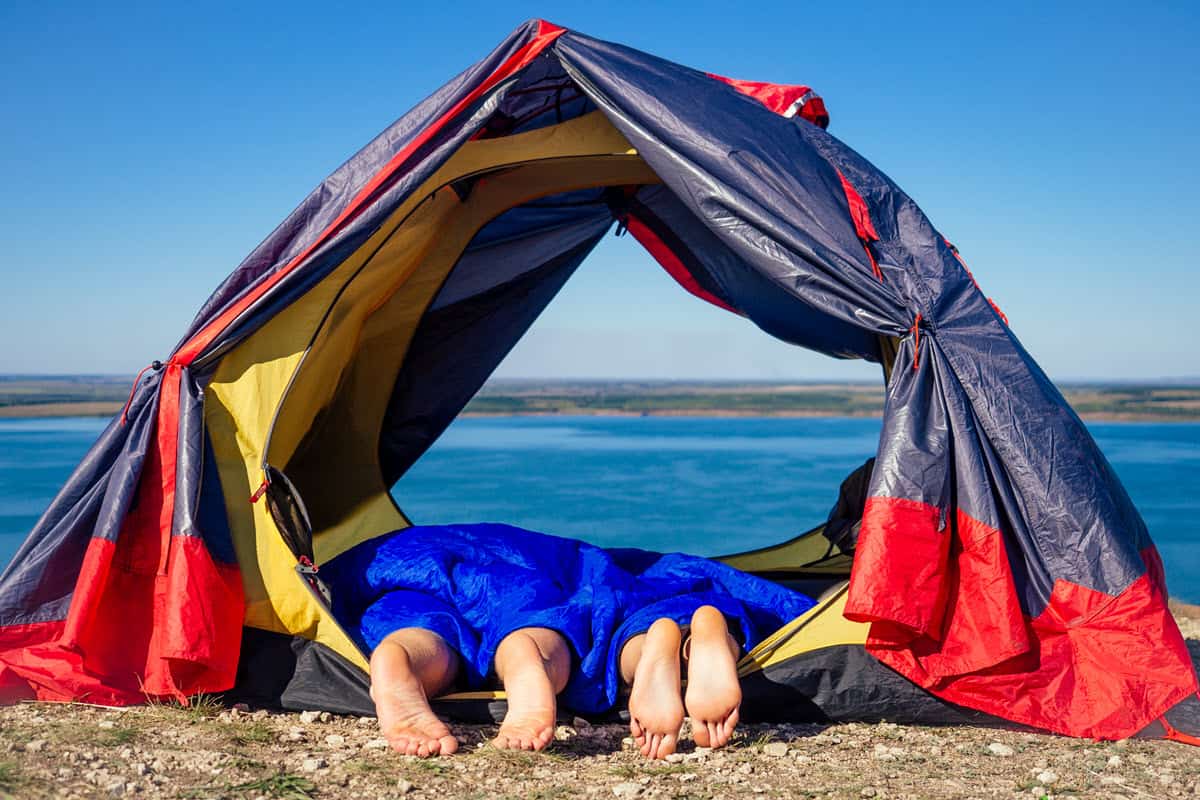 Camping with a loved one is an incredible way to bond and share unforgettable experiences in the great outdoors. A comfortable night's sleep is essential to enjoy your time together fully; double sleeping bags can make all the difference, especially on those cold winter nights.
This comprehensive guide will delve into nine tips for choosing and using a double sleeping bag to ensure a cozy and restful camping adventure.
1. Select the Right Double Sleeping Bag for Your Needs
Material and Insulation
When choosing a double-wide sleeping bag, consider the materials and insulation. Synthetic insulation is affordable, quick-drying, and non-allergenic, while down insulation is lightweight, compressible, and provides an excellent warmth-to-weight ratio. However, down insulation may not be suitable for wet conditions.
Temperature Rating
Choose a two-person sleeping bag with a temperature rating that matches your camping conditions. A three-season bag (rated for 15°F to 30°F) is versatile and suitable for most situations. For colder climates, opt for a winter-rated bag (rated for 0°F and below).
2. Consider the Weight and Packed Size
A lightweight double-person sleeping bag is essential for backpacking trips, while a more substantial option may be appropriate for car camping. Ensure the packed size fits well in your backpack or storage space.
3. Pick the Right Shape
Double sleeping bags come in various shapes, including rectangular, mummy, and barrel. Rectangular bags offer more space, while mummy bags are better for thermal efficiency. Barrel-shaped bags are a hybrid, offering a balance between roominess and warmth.
Tip: Check out our How To Pick A Sleeping Bag post to learn more about the different types of sleeping bag shapes, materials, insulation, and temperature ratings.
4. Invest in a Quality Sleeping Pad
A comfortable and insulating sleeping pad is crucial for a good night's sleep, especially in cold weather. It provides cushioning and insulation from the ground.
5. Integrated Sleeping Pad Sleeve
Look for a two-person sleeping bag with an integrated sleeping pad sleeve/system that securely connects your bag to your sleeping pad. Better yet, choose one that has an adjustable sleeping pad sleeve that accommodates different sizes of sleeping pads, including holding two single pads together, side-by-side. For instance, the Big Agnes Double Sleeping Bags have this feature.
6. Ensure Proper Fit
The double sleeping bag should accommodate both occupants comfortably. A tight fit can result in cold spots, while too much space may allow drafts to enter. Consider the bag's height, width, and overall dimensions when making your choice.
7. Practice Proper Sleeping Bag Care
To prolong the life of your double sleeping bag and maintain its performance, follow these care tips:
Always use a sleeping bag liner to keep the interior clean.
Air out the bag after each use to prevent moisture buildup.
Store the bag uncompressed in a cool, dry place.
Wash the bag according to the manufacturer's instructions.
8. Use the Bag's Features to Enhance Comfort
Modern double sleeping bags come with various features, such as draft collars, hoods, and internal pockets. Use these features to improve warmth, comfort, and convenience during your camping trip.
9. Zipper Compatibility
If you prefer the flexibility of using your double sleeping bag as two single bags, ensure that the zippers are compatible. This allows you to separate the double sleeping bag into individual bags when needed.
Double Sleeping Bags Wrap-up
Double sleeping bags for adults are a fantastic investment for couples or friends who want to share warmth and companionship during their camping adventures. By considering factors such as insulation, temperature rating, weight, shape, and proper care, you can find the perfect double sleeping bag for your next outdoor adventure.
Be sure to check out our reviews of the Coleman Tandemn Double Sleeping Bag, the Big Agnes Double Sleeping Bag, and The North Face Dolomite One Sleeping Bag.
And if applicable, check out our Camping Essentials For Women post.