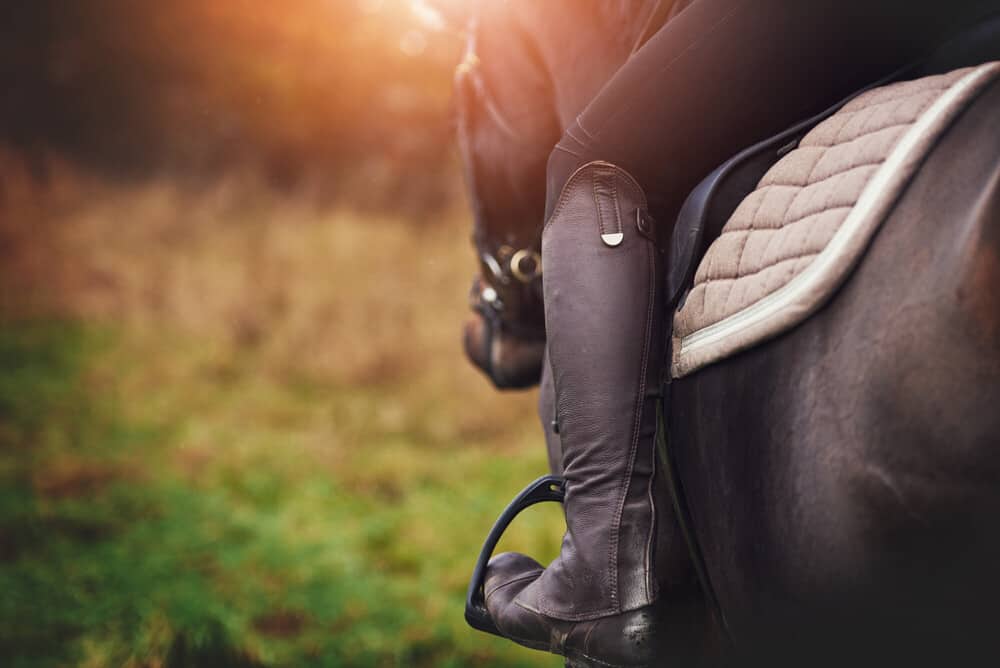 More than 3 million people ride horses in the United States. It contributes $122 billion to the economy. Millions more go camping each and every year.
You can combine the two in the form of any equestrian camping trip. There are so many camping locations available that you can take advantage of, in addition to several types of horses you can choose between.
These tips explain equestrian camping and why it's a great idea.
Key Takeaways:
Understanding Equestrian Camping: Equestrian camping is a unique form of camping where enthusiasts can bring and ride their horses at campgrounds equipped with horse accommodations, including trails and feeding supplies.
Therapeutic Benefits: Horseback riding is recognized for its therapeutic effects, offering emotional connection and helping riders develop emotional intelligence.
Skill Development: Riding horses is not just a pastime but a valuable skill that promotes fitness, offers networking opportunities, and can be honed in various environments, especially on camping trails.
Connection with Nature: This form of camping provides an immersive experience in nature, allowing for significant exposure to the outdoors, which is beneficial for both mental and physical health.
Planning for the Trip: To enjoy the full benefits of equestrian camping, thorough planning is essential, including understanding the needs of both the camper and the horse.
What Is Equestrian Camping?
Equestrian camping is a form of camping that allows people to bring and ride their horses. This takes place at campgrounds that have accommodations for people to take care of their horses in between riding.
They come complete with a variety of riding trails, storage areas, supplies for feeding, and so much more. There are several different types of camping, and this one appeals to people who love horses.
The Benefits of Equestrian Camping
If you love riding a horse as a hobby, equestrian camping could be just what you need. Aside from loving horses, there are several reasons that you might look into this form of camping.
Here are some of the major benefits:
Riding Horses Is Therapeutic
Today, equine therapy is growing in popularity, for several reasons. Horses are empathetic creatures and often help people tap into their emotional intelligence.
Taking care of the horses, listening to their cues, and learning to be both firm and gentle with them is a therapeutic process that is multiplied when you're out on the trail.
You Get to Clear Your Thoughts
Camping offers you the opportunity to get off the grid for a while. A camping trip gives you the chance to clear your thoughts and get away from it all. This is helpful today since people are always on screens and busy with work.
Getting the chance to clear your thoughts decreases stress and helps you feel comfortable in your skin.
Riding Horses Is a Useful Skill
Learning how to ride horses is a skill you can build for the rest of your life. It teaches you about the different types of horses, helps you stay fit, and gives you the chance to network and bond with other riders.
Taking the time to ride horses on a camping trail lets you build this skill in new and different environments.
You Get to Spend Time in Nature
Finally, equestrian camping gives you the chance to spend time in nature. You'll be able to enjoy the sunshine and absorb lots of Vitamin D. It gives you fresh air and a change of scenery by trying out different camping locations.
Spending time outdoors is excellent for your mental and physical health.
Plan Out a Camping Trip
Equestrian camping brings so many benefits, as illustrated above. If you love horses and love camping, it's a no-brainer.
Learn more by reading our articles How Much Water to Bring Camping, What Is Pioneer Camping? and What Is Cowboy Camping?
Bestseller No. 1
1.5-inch Elastic Equestrian Belt with Bit Buckle and Leather Key Strap, Equestrian Surcingle Buckle Belt, Adjustable Elastic Belt, Equestrian Riding Belt for Horseback Riding and Equestrian Sports
MODERN DESIGN – The black color and equestrian-inspired design are both timeless and on-trend and complement any outfit and suitable for any occasion.
HIGH-QUALITY MATERIAL – Crafted from high-quality elastic material, this belt provides maximum flexibility for easy movement on horseback.
LONG-LASTING- Durable, high-quality and adjustable elastic material, suitable for all-day wear and for a variety of activities, helps keep pants in place and reduces bulk.
VERSATILE DESIGN – The leather key strap is perfect for carrying your keys and other small items while you ride.This riding belt is perfect for equestrian competitions, as well as for everyday wear.
PERFECT GIFT – Perfect for riders and horse lovers. Ideal gift for female riders, horse lovers, or anyone who loves outdoor and fitness activities.
Bestseller No. 2
ONNAS 100% Leather Insulated Horse Riding Gloves for Women, Windproof Equestrian Riding Gloves for Ladyies, Breathable Horseback Riding Gloves for Girls Outdoor Cycling Driving Gardening
【Professional Performance Horse Riding Gloves】: Designed for women, these Equestrian riding gloves are made with 100% goat leather on the palm, providing wind resistance, pressure resistance, windproof, warmth, sweat resistance, and super softness. The leather horse riding gloves gleam in the sunlight with a lustrous shine. They are perfect for all types of horse riding occasions, whether professional or exhibition events.
【Lightweight and Strong Grip】: Super lightweight horseback riding gloves for women provide ultimate comfort. The breathable and high-quality goat leather material used increases grip on the reins and has a longer lifespan than synthetic gloves.
【Double Leather Reinforced Stitching】: These double-layered horseback riding gloves women have reinforced forefinger, thumb, and pinky stitching with leather, ensuring a tight grip on the reins and stability.
【Elastic Cuff with Adjustable Strap】: The elastic cuff has an adjustable strap for great fitting, allowing for a comfortable and secure fit.
【Women Sizing Multi-functional】: These ONNAS leather riding gloves for women are not only suitable for Equestrian riding but also for all types of sports and outdoor activities, such as boating gloves, running gloves, gardening gloves, cycling gloves, fishing gloves and driving gloves.
Bestseller No. 3
FAQs
What exactly is equestrian camping?
Equestrian camping is an outdoor adventure that combines traditional camping with horseback riding. It involves staying at campgrounds equipped with facilities for horses, including trails, storage, and feeding supplies.
How does equestrian camping benefit campers and riders?
Equestrian camping offers therapeutic benefits through interaction with horses, provides a skill-building opportunity in horseback riding, allows for immersion in nature, and offers a break from the digital world, promoting mental and physical well-being.
Are there specific types of horses suitable for equestrian camping?
I/ext's generally recommended to choose horses that are calm, well-trained, and comfortable with trail riding for an equestrian camping trip.
What should I consider when planning an equestrian camping trip?
When planning your trip, consider the campground's amenities for horses, the variety of available riding trails, and the necessary gear for both camping and horse care. Also, check if the location offers different scenic routes for a varied experience.
Can equestrian camping help improve my horseback riding skills?
Yes, equestrian camping can enhance your horseback riding skills by allowing you to ride in diverse environments and terrains, which can help you become more adaptable and skilled as a rider.
What are the mental health benefits of equestrian camping?
Equestrian camping can be a form of equine therapy, offering emotional support and helping individuals develop emotional intelligence. It also provides a chance to disconnect from everyday stressors, leading to reduced stress levels and improved mental clarity.
Is equestrian camping suitable for all levels of riders?
Equestrian camping can cater to various skill levels, but it's essential to assess your comfort and experience with horses before embarking on such a trip. Beginners may benefit from guided rides or lessons before camping.