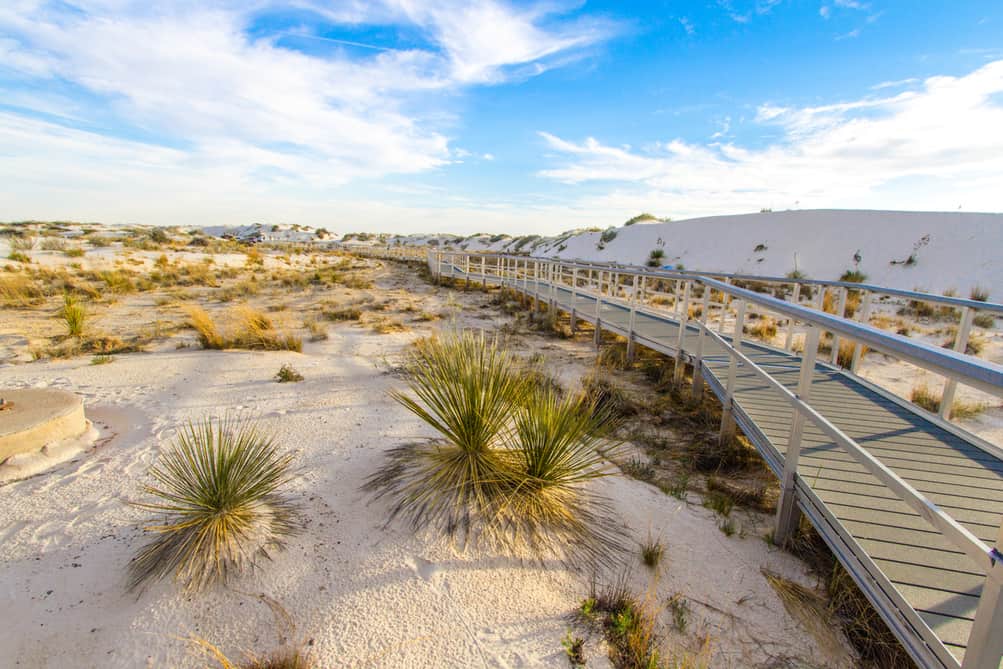 Experience the boundless beauty of nature, an invitation open to all, including those in wheelchairs. Our national parks are a testament to our mutual commitment to preserving natural beauty, and accessibility is critical in ensuring this heritage is shared with everyone. As we delve into the topic of wheelchair-accessible national parks, remember that the grandeur of the Grand Canyon National Park, the majesty of Acadia National Park, and the wonders of all of the best national parks are within reach, thanks to continuous improvements in accessibility.
Importance of Accessible National Parks for Everyone
Benefits of Nature Therapy and Outdoor Recreation
Nature provides various benefits, serving as a powerful form of therapy. Outdoor recreation in a national park, whether a peaceful picnic at an overlook or a drive through the wilderness, can significantly lift one's spirits. The mental and physical benefits of being in nature are undeniable, and ensuring access for all, including wheelchair users, is paramount.
Legal Requirements for Accessibility
Under the Americans with Disabilities Act (ADA), all national parks must be accessible to everyone. The National Park Service (NPS), along with the Accessibility Task Force, work diligently to ensure the ADA's standards are met, providing equal opportunities for all visitors to enjoy the parks.
Inclusivity and Equity for People with Disabilities
Inclusivity and equity are more than just legal necessities. Making national parks wheelchair-accessible sends a powerful message of welcome and inclusion to all, confirming that every visitor can cherish the beauty of these parks.
Top Wheelchair-Friendly National Parks in the US
Zion National Park, Utah
In Zion National Park, wheelchair users can enjoy the Riverside Walk, a paved, wheelchair-accessible trail. The shuttle service helps visitors explore the park effortlessly, and accessible campgrounds are available throughout the park.
Yosemite National Park, California
The visitor center at Yosemite National Park is fully accessible, along with several paved trails and viewpoints. There's also a free shuttle service, wheelchair-accessible restrooms, and designated accessible parking spaces.
Grand Canyon National Park, Arizona
A jewel of the US, the Grand Canyon National Park offers stunning views of the South Rim, available from many wheelchair-accessible viewpoints and the paved Rim Trail. Additionally, the visitor center, shuttle service, and several accessible campgrounds ensure a comfortable visit.
Acadia National Park, Maine
Acadia National Park is known for the Sand Beach, which offers sand wheelchair rentals for visitors. Also, the park boasts wheelchair-accessible carriage roads, restrooms, picnic areas, and the Jordan Pond House, enhancing the overall experience.
Rocky Mountain National Park, Colorado
Rocky Mountain National Park provides many wheelchair-accessible amenities, including restrooms, picnic areas, and campgrounds. The Bear Lake Area is remarkably accessible, with its paved trail and scenic vistas.
Features and Accommodations for Accessibility in National Parks
Accessible Trails and Scenic Drives
Accessible trails and scenic drives are vital features that enable wheelchair users to enjoy national parks. These include paved paths, boardwalks, and well-maintained roads that take visitors through the park's unique landscapes.
Handicap-Accessible Amenities
National parks offer a range of wheelchair-accessible amenities. These include restrooms, picnic areas, overlooks, and visitor centers. Some parks even provide sand or inflatable wheelchair rentals to ensure a smooth and enjoyable visit.
Wheelchair Rentals and Transportation
The NPS understands the importance of seamless mobility in parks. Thus, shuttle services, wheelchair rentals, and designated parking areas are available in many parks, ensuring a hassle-free visit for wheelchair users.
Accessible Tours and Programs
Many national parks offer accessible tours and programs designed to engage and educate visitors about the park's ecology, history, and more. For more information about such programs, check the park's official website or contact their visitor center.
Adaptive Equipment and Services
Certain national parks offer adaptive equipment and services like beach-accessible wheelchairs, hearing assistance devices, and sign language interpretation. This ensures that everyone, regardless of their disability, can fully enjoy their visit.
Tips for Planning a Visit to Accessible National Parks
Researching Accessibility Features and Accommodations
Before you plan your trip, research the available accessibility features and accommodations at the park you wish to visit. Many parks provide detailed accessibility guides on their official websites. For instance:
These guides provide information on accessible parking, restrooms, trails, and other facilities within the park. They also provide information on assistive devices, such as wheelchairs and scooters, that are available for rent or loan.
Planning Accommodations and Transportation
Next, ensure that you have proper accommodations and transportation within the park. Whether you'll be using the park's shuttle service or require a wheelchair rental, planning ahead will make your visit smooth and enjoyable.
Bringing Necessary Mobility Equipment and Supplies
Bring any necessary mobility equipment and supplies, like personal wheelchairs, inflatable cushions, or other aids. While many parks offer rentals, bringing your own can provide additional comfort and convenience.
Enjoying the Experience and Exploring Nature
Remember, the goal is to enjoy the experience and explore nature. Don't rush — take your time to thoroughly soak in the sights, sounds, and sensations of the great outdoors.
Additional Resources for Accessible National Park Travel
There are several resources available to help you plan your trip:
Conclusion
With the continuous efforts of the NPS and the Accessibility Task Force, more and more of America's majestic landscapes are becoming accessible to everyone. No matter your level of mobility, the wonders of our national parks are within your reach. So why wait? Start planning your trip today, and embrace the unrivaled beauty of America's great outdoors.
Remember, every visitor deserves to feel the serene tranquility of the wilderness, witness the awe-inspiring view from an overlook, and enjoy the quintessential experience of a picnic in the heart of a national park. Happy exploring!
Please also see our article about visiting National Parks with Kids.