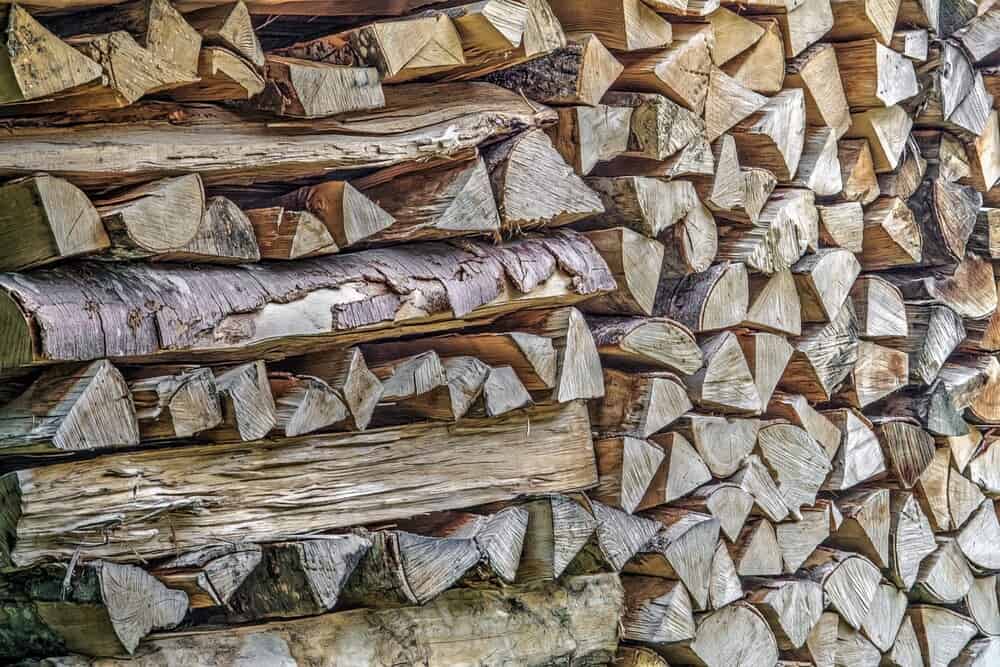 We joke about cavemen accidentally creating fire, but this discovery revolutionized humankind 500,000 years ago. Thanks to fire, we can stay warm, make food safe to eat, and create tools.
To this day, the campfire is emblematic of a long weekend in the great outdoors. A big fire cooks your delicious s'mores and wards off chilly evenings while under the stars. But before you can achieve this dream, you need to know where to buy firewood for camping.
In this guide, we look at tips for obtaining firewood for your upcoming trip.
Key Takeaways:
Convenience at Campgrounds: Many national and state parks sell firewood on-site, often operating on an honor system. This method is not only convenient but also ensures the wood is free of foreign pests, promoting ecological safety.
Local Gas Stations: Gas stations near camping areas are likely to sell firewood. It's a practical alternative if the campground's supply runs out, ensuring your camping experience remains uninterrupted.
Home Improvement Stores: Stores like Lowe's and Home Depot may offer firewood bundles. It's advisable to check availability in advance. Some stores might also provide wood scraps suitable for burning, but ensure they are untreated for safety.
Scavenging for Firewood: While cutting down trees in campgrounds is prohibited, gathering deadwood from the ground is usually allowed. Look for a mix of logs, branches, and kindling like leaves and pine needles. Remember to respect nature and only use fallen wood.
Planning for Fire Duration: Estimate your firewood needs based on your planned burning time. A bundle of 4-5 logs can last up to two hours. Balance the use of kindling and logs to maintain the fire without exhausting your supply prematurely.
Campfire Safety and Etiquette: Always stay informed about campfire safety rules and proper etiquette to ensure a safe and enjoyable experience for everyone.
Where to Buy Firewood for Camping
Areas around major, popular camping sites usually have accessible places to buy a firewood bundle or two. Here are a few common locations you should check.
Your Campground
National and state parks will often sell ready-to-go firewood on-site, especially during winter (the best time to go camping, for some). In most cases, there won't be an attendant to take your money. It works via an honor system, so leave the correct amount in cash and grab a bundle.
This is the easiest and most convenient way to obtain firewood, especially since the wood is free of foreign pests.
Nearby Gas Stations
Gas stations in small towns and areas with lots of campsites usually sell firewood. You'll see it outside in wire-mesh containers near the pumps, or in front of the convenience store. If the campsite firewood container is empty, then drive to the nearest gas station to avoid ruining the fun.
Home Improvement Stores
Lowe's and Home Depot often sell firewood bundles like gas stations. Not all locations do, so check in advance. In some cases, they may also have leftover wood scraps that you can use for burning (although you need to ensure the wood is not treated).
Collecting Firewood
While campgrounds will forbid you from felling trees, most will allow you to scavenge wood from the area. Here are some tips on finding firewood at your campsite if you didn't buy any.
Check for Leftovers
When people finish camping, they often don't bring unused firewood with them. Scour the surrounding campsites in search of unburned wood.
Scavenge for Deadwood
Make sure not to break branches off live trees, nor mess with seemingly dead ones. Instead, focus on deadfall, the dry wood lying on the ground. Get a healthy variety of thick logs, thin branches, and kindling, such as leaves and pine needles.
Stoke a Fire With Enough Wood
You want to get enough burning time so that you don't run out of wood when it's too dark to collect more. Collect or buy as much wood as you can in advance.
A bundle of 4-5 pieces should last up to 2 hours, depending on log thickness. Smaller kindling will burn fast, lasting only a couple of minutes. Avoid burning up all your kindling too soon, as you may need this to restart a fire that goes dead.
Be sure you're up to speed on campfire safety and etiquette.
Find More Camping Tips
It's critical to know where to buy firewood for camping. Otherwise, you might miss the opportunity to spend a pleasant evening by the fire. You can usually get it at campsites and gas stations. Or you can scavenge the campground for enough deadwood to keep the fire going.
Bestseller No. 1
bayite 4 Inch Survival Ferrocerium Drilled Flint Fire Starter, Ferro Rod Kit with Paracord Landyard Handle and Striker, 4″(Long) x 3/8″(Diameter)
5ft Paracord included, gives you a good grip and never comes off. Comes with a bayite Striker-Pro striker attached to the paracord, always be prepared to start a fire
bayite 6 Striking Edges Striker-Pro striker is made from TOOL GRADE HSS STEEL and has a distinct hardness, maximizes a shower of hot sparks, no matter whether you prefer to use your left hand or right hand to scrape. Don't use bad quality Knife as striker. Otherwise it will not produce enough sparks due to insufficient hardness of blade
Ferrocerium Rod Length:4″(10cm). Diameter: 3/8″(10mm). Large enough for a shower of sparks and small enough to carry
Made of high effective ferrocerium rod. Waterproof & Weatherproof, fits all weather, works in any weather condition
Sparks shower at 5,500 F (3,000 C) to ignite a fire in any weather (even wet), at any altitude. Perfect emergency fire starter for Bushcraft, Hiking, Hunting, Fishing, EDC, Emergency, BBQ, Gas Camp Stoves, etc
Bestseller No. 2
Epiphany Outdoor Gear Pocket Bellows – Weatherproof Collapsible Fire Bellowing Tool for Starting Fire- An Essential Camping Gear
Original Award Winning Fire Bellowing Tool: Lightweight, collapsible, award-winning fire stainless steel bellowing tool, the Pocket Bellows, compresses and focuses oxygen directly into the heart of a fire
Weatherproof Fire Starting Tool: Unlike any other fire starting hand tool on the market, our fire bellowing tool turns soaking wet or dry firewood into a rolling fire in moments
Protect your face when Stoking a fire: This Collapsible tool is extendable to give distance and keep your face, beard and eyebrows away from the fire when adding oxygen
Compact and Versatile: The Pocket Bellow fits perfectly into a survival kit/ Bugout bag and can be used to start a fire/Campfire when Camping under difficult wet conditions or easy dry conditions as well as at home for fireplaces, woodstoves, fire pits, chimneas and Backyard BBQ's. Best Fire starting solutions for survivalists, Casual Campers and Backyard Fire-pit Owners
Veteran Owned Small American Business: Proudly owned by a Father and son who believe in producing quality gear that is changing the way to start a fire
Bestseller No. 3
Zippo Fire Starting Paracord
8 STRANDS OF CORDAGE: Provides up to 550 lbs. of tensile strength (not for climbing or descending)
50 FT LENGTH: Plenty of cord for camp functions or survival situations
PARAFFIN COATED RED FIRE STARTING STRAND: Ignites with a spark
CAN START UP TO 600 FIRES: 1 inch of cord = 30 second burn time
CARABINER INCLUDED (not for climbing): Hang your camping accessories where they are easily accessible
Bestseller No. 4
Fire Starter Squares 160 – Fire Starter Pack for Chimney, Grill Pit, Fireplace, Campfire, BBQ & Smoker – Water Resistant and Odourless – Camping Accessories
SAFE TO USE – Not a fan of lighter fluid or electric torch? Made of wax and sawdust, our safe, natural fire starters are completely odourless and don't emit any off-putting smell.
BURN WHEN WET – Don't let rain put a damper on your good time! Our tumbleweed grill starter pack is weather-resistant and can burn for about 6 minutes even in damp conditions.
CAMPING ESSENTIALS – Whether you're out camping or hiking, these charcoal squares belong to everyone's fire pit accessories list to get blazing fire in a blitz. Small yet mighty!
TAKE IT ANYWHERE – Our fire starter pack is perfect for your next trip to fish, cook, or vacation. Turn up the heat, everywhere you go – even use it indoors for a cozy fireplace setup.
EASY TO USE – Quick, and ready to use with no kindling or paper required to ignite. Place squares into desired application and ignite. Squares break apart very easily to meet your requirements.
FAQs
What is the significance of firewood for camping?
Firewood plays a crucial role in camping, enabling campers to keep warm, cook food, and enjoy a traditional campfire experience. It's a key element for a successful camping trip, especially for cooking s'mores and creating a cozy atmosphere under the stars.
Where can I conveniently buy firewood at a campground?
Many national and state parks sell firewood on-site, particularly during the winter camping season. This is often done through an honor system where you leave cash and take a bundle. It's a convenient option as the wood is typically free of foreign pests.
Are there other places near campgrounds to purchase firewood?
Yes, nearby gas stations in areas with many campsites often sell firewood. It's usually found in wire-mesh containers near the pumps or in front of the store. Home improvement stores like Lowe's and Home Depot may also sell firewood bundles.
Can I collect firewood at the campsite?
While cutting down trees is prohibited, most campgrounds allow you to scavenge for deadwood. Look for unburned wood left by previous campers or gather deadfall, which includes dry wood lying on the ground, along with a variety of thick logs, thin branches, and kindling like leaves and pine needles.
How much firewood do I need for a campfire?
The amount of firewood needed depends on the duration of your campfire. A bundle of 4-5 pieces can last up to 2 hours, but this varies based on log thickness. It's advisable to collect or buy as much wood as you can in advance to ensure you have enough for the night.
What are some tips for campfire safety and etiquette?
It's important to be well-versed in campfire safety and etiquette. This includes knowing how to safely start and extinguish a fire, avoiding burning foreign materials, and ensuring the fire is completely out before leaving the site. You can find more detailed guidelines on campfire safety and etiquette on specialized camping websites.
Is scavenging for firewood always allowed in campgrounds?
Policies on scavenging firewood can vary between campgrounds. Generally, collecting deadfall is allowed, but always check the specific rules of the campground you're visiting to ensure compliance with their regulations.