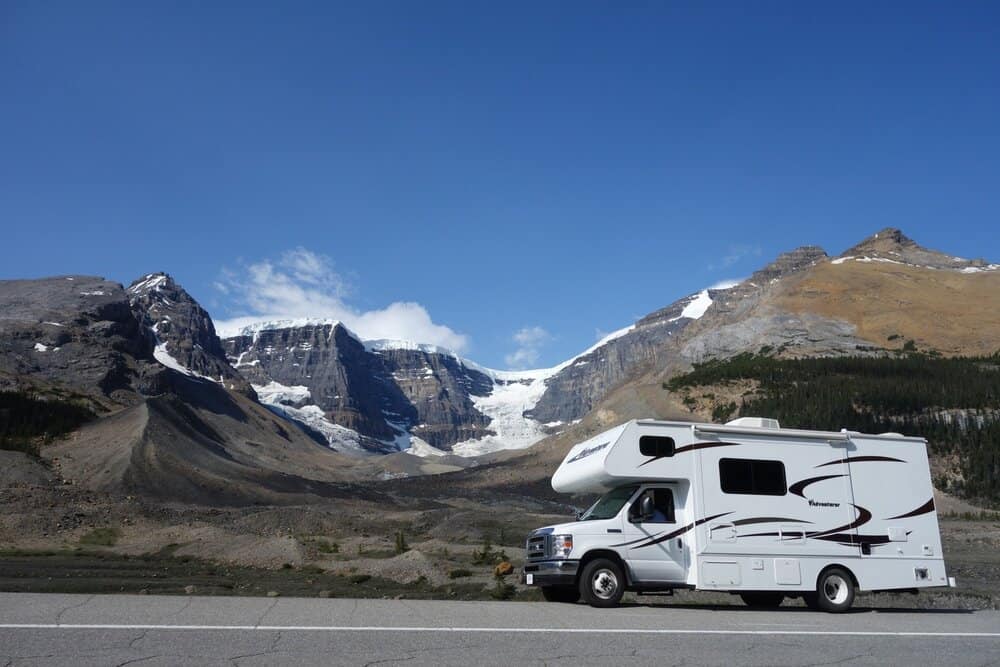 Are you wondering how to keep food cold while camping? From coolers and ice packs to strategic packing techniques, there are many ways to ensure the foods and drinks you love always stay chilled.
Today, we're sharing five tips to try so you can spend more time exploring and less time stressing about mealtime.
Key Takeaways:
Invest in a Quality Cooler: A well-constructed cooler with thick, insulated walls and long ice retention is crucial for keeping your food cold. Hard-sided coolers are recommended for their durability and space.
Utilize Ice Packs and Salt: Stock up on ice packs, which can keep frozen for days, to maintain low temperatures. Adding a bit of salt to the ice can lower the melting point, keeping your food colder for longer.
Pre-Freeze Your Food: Freezing food before your trip helps it stay cold throughout your camping adventure. Even items like cracked eggs can be frozen for easy meal prep.
Pack Efficiently: Tightly packing your cooler reduces air circulation, which can warm up the contents. Use space-saving containers to organize your food and minimize air gaps.
Strategic Packing Tips: Remember that the way you pack can affect food temperature. For instance, packing frozen water bottles can add to the cooling effect and provide drinking water as they melt.
1. Start With the Right Cooler
You can't scrimp on your cooler if you want to keep your food ( your hot dog sauce, for instance) super cold. While finding one within your budget is important, make sure it's well-constructed and built to last.
Features to look for include:
Thick, insulated walls
Durable materials
Long ice retention
Sufficient storage space
Hard-sided coolers are generally more durable and spacious than soft ones. However, soft models can roll up for easy portability when not in use.
Quick Tip: Check out our article What Size Cooler for Camping.
2. Add Ice Packs
Especially when transporting frozen food, remember to always stock your cooler with extra ice packs. You can find ones that will stay frozen for days at a time, helping your food stay extra cold.
In place of conventional gel packs, consider using reusable dry ice packs instead. These are usually slimmer and more lightweight, making them easier to transport. You can also add frozen water bottles!
3. Use a Little Salt
If you want to keep food cool in your freezer, it helps to remember a quick chemistry lesson. Have you ever wondered why workers add salt to the road when the forecast calls for snow?
That's because salt lowers the melting point of water, allowing it to melt at a temperature below 0°C. Without salt, the water would naturally warm as it turns from a solid to a liquid.
However, when you add a little salt to the ice in your cooler, the only thing that changes is the structure of the water. It might be liquid, but it's still at a sub-zero temperature. Now, it can keep your food colder for longer!
4. Freeze Food in Advance
You may plan to eat all of your food fresh, but go ahead and freeze as much as possible before you go camping. This will help it stay cold for the duration of your trip.
You can even freeze cracked eggs, so breakfast will be a breeze! For more ideas, see "How to Pack Eggs for Camping"
5. Pack It Tightly
You might think giving your food plenty of room to "breathe" in the cooler is best, but that's not the case. While you don't want to overload it, you should pack it as tightly and efficiently as possible.
When excess air is allowed to circulate, it can cause your food to warm up faster. Look for space-saving containers so you can stash everything strategically.
Quick Tip: speaking of packing, you should also know What Clothes To Pack For Camping.
That's How to Keep Food Cold While Camping
One of the most enjoyable parts of spending time outdoors is enjoying a hard-earned meal at the end of your trek!
If you're wondering how to keep food cold while camping, these five tricks should help. For more tips on how to make the most of your adventure, be sure to check out the rest of our camping guides!
Bestseller No. 1
Bestseller No. 2
Stanley Adventure Stay Hot 3qt Camp Crock Pot – Vacuum Insulated Stainless Steel Food Container – Keeps Food Hot for 12 Hrs & Cold for 16 Hrs
12 HOURS HOT, 16 HOURS COLD: The double wall vacuum insulation and air-tight locking lid keeps food, soup, or chili piping-hot for 12 hours but can also keep contents ice-cold for up to 16 hours Materials are BPA-free to ensure food safety
LARGE 3-QUART CAPACITY: With 3 quarts of space, this container can store enough food to bring lunch for everyone The handle on the lid makes it easy to carry even when filled A wide mouth opening makes it easy to clean, fill, scoop and serve
TOUGH AND DURABLE: Manufactured using 18/8 stainless steel material, where lids are made from BPA Free plastic, it also comes with a durable grip handle which makes it easy and convenient to carry and serve food
LEAK-PROOF LOCKING LID: When locked down by the lid's latches, the inner silicone gasket makes an air tight seal The hook on the bottom of the lid allows it to hang on the side of the crock while serving
Sale
Bestseller No. 3
2-Pack, XL-Large Insulated Grocery shopping bags, Black, reusable bag,thermal zipper,Collapsible,tote,cooler,food transport hot and cold,for instacart,camping,Recycled Material delivery groceries
🎒[XL LARGE]🛍️: Spacious insulated bags – Size: 16 x 12.5 x 9 inches. Fits 24 bottles of 500ml Cola. Great for food delivery and grocery shopping.
☀️[INSULATION EXCELLENT]❄️: The insulated bags feature a cutting-edge triple-layer insulation system(High-quality aluminum foil, Thick thermal insulation foam, High-density fabric). They ensure exceptional temperature retention for your items.
💪[STRONG WEIGHT-BEARING]⏲️: The insulated bags can hold up to 60 pounds of weight, ensuring you can carry your items with ease and confidence.Crafted with superior quality materials,The quality is good and durable. It can be reused for over a year, making them an eco-friendly option.
🪢[DURABLE ZIPPERS]🪢: The insulated bags has two high-quality zippers. Rest assured, your belongings will remain safely enclosed, preventing any accidental spills or items from falling out. Zippers can be reused more than 1,000 times, these zippers are designed to withstand repeated opening and closing.
🥳[OUTSTANDING SERVICE]🎉: We stand behind the quality of our bags. In the unlikely event of any damage within the 1 year, simply reach out to us immediately. We are committed to ensuring your satisfaction and will replace you à new one for free.
Bestseller No. 4
Ladbodun Insulated Grocery Bags With Zippered Top, Reusable Shopping Tote Cooler Bag Large Stand Up Food Carrier Delivery For Groceries Thermal Hot Or Cold Frozen Foods For Camping Travel xl 2Pack
【When you need to sort】 There is a partition inside this bag, when you go supermarkets, you can store fruits, vegetables, and meat seperately. When you go to trip, you can separate snacks, drinks,lunch box, partitions are removable. Extra pouch on the front,It can be a uber gifts pack bag.
【Tear-proof design】The inner layer is tear-proof aluminum foil,extremely tough and won't be torn, The middle layer is thickened pearl cotton, fabric is thick polypropylene waterproof material. the bag is strong enough to bear more than 50 pound. durable with more than 2-year lifespan! If you are looking for a bag that can be used for a long time, it is undoubtedly a best choice!
【Waterproof】The whole bag is made of waterproof material with strong hardness, so able to stand upright. PU leather edging,a reinforced zipper on the top.Suitable for men and women. When you work and travel outdoors to dine, you need such a waterproof bag!
【Washable】After washing the bag, wipe the bag with a dry towel. Super convenient to clean, so don't worry about the mess of food leakages anymore.
【Keep warm/cool & large capacity】 thick insulation layer to keep food cold/hot for several hours. The reinforced handle allows you to comfortably carry on hand or shoulder. Large size: 13.8″H x 16″ L x 8.5″W. This storage bag is indispensable for gatherings with family and friends.
FAQs
How can I ensure my camping food remains chilled?
To keep your camping food chilled, invest in a high-quality cooler with thick insulation and long ice retention. Pack it with ice packs or frozen water bottles to maintain a low temperature. For extended cooling, consider adding a pinch of salt to the ice to lower its melting point, which keeps the ice colder for a longer duration.
What type of cooler should I use to keep my food cold while camping?
A hard-sided cooler is generally more durable and offers more space, making it ideal for keeping food cold. Look for one with thick, insulated walls and sufficient storage space. If portability is a concern, a soft-sided cooler that can roll up may be a better option.
Are there alternatives to traditional gel ice packs for coolers?
Yes, reusable dry ice packs are an excellent alternative to conventional gel packs. They are slimmer, more lightweight, and can stay frozen for days, helping to keep your food at a lower temperature for a longer period. Frozen water bottles can also be used as a substitute for ice packs.
What is the benefit of freezing food before going camping?
Freezing food before your camping trip can help it stay cold throughout the duration of your journey. Foods like cracked eggs can be frozen in advance, making meal preparation quicker and more convenient.
Is it better to pack food tightly or loosely in a cooler?
It's best to pack food tightly in a cooler to minimize air circulation, which can cause the food to warm up faster. However, be careful not to overload it. Use space-saving containers to pack efficiently and strategically.i
Can the addition of salt to cooler ice extend its cooling effect?
Yes, adding a little salt to the ice in your cooler can extend its cooling effect. Salt lowers the melting point of ice, allowing it to remain colder for a longer period, which in turn keeps your food chilled.
What are some strategic packing techniques for a camping cooler?
Strategic packing involves tightly packing your cooler with frozen goods and minimizing air gaps with space-saving containers or additional ice packs. This method reduces the warming effect of air circulation and keeps your food cold.
What should I consider when selecting a cooler for my camping trip?
When selecting a cooler for camping, consider its construction quality, insulation thickness, ice retention capability, storage capacity, and durability. The right cooler can make a significant difference in keeping your food cold.